5 Places to Hire Freelancers for Your Small Business – The Motley Fool
December 1, 2022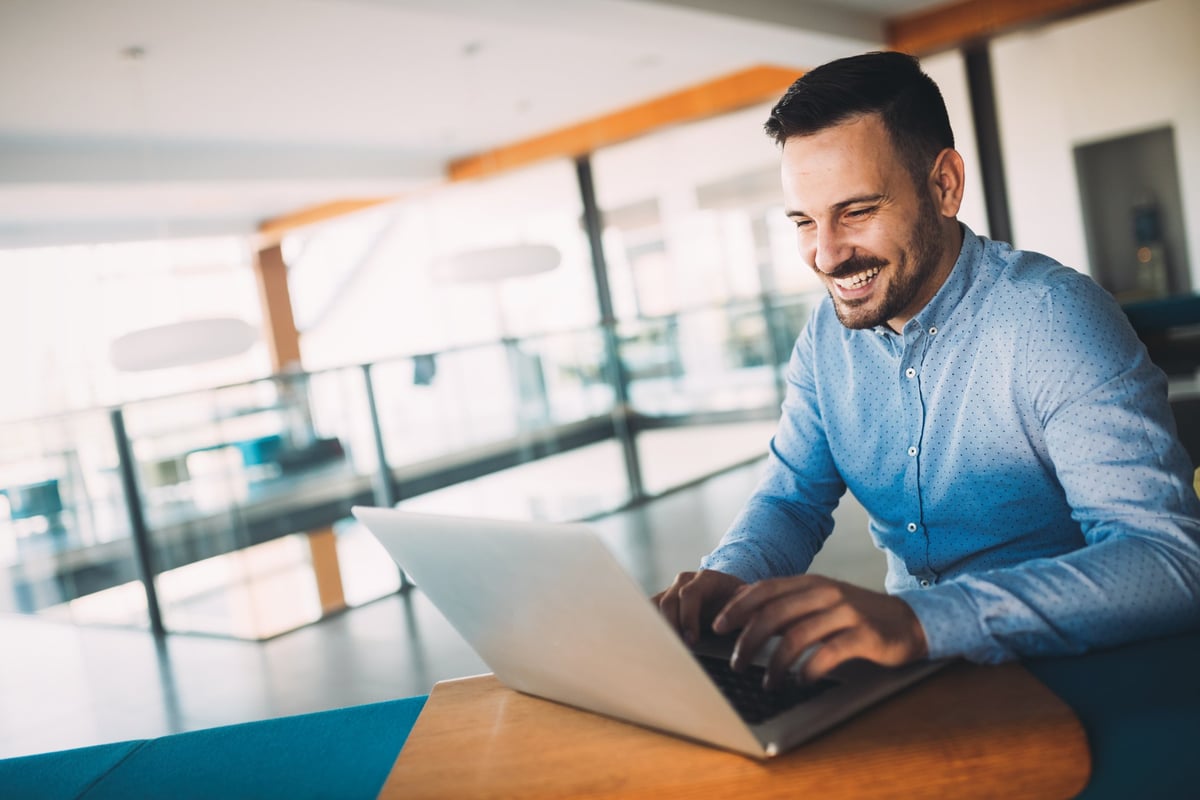 The call to action comes from inside the house.
---
Key points
More than a quarter of Americans freelance full-time.
Small business owners should clarify their business needs before hiring freelancers.
---
Freelancer here, bringing you insights from the trenches. Hiring freelancers can be a great way to get work done without breaking the bank. Small business owners can commit less to the relationship, and freelancers get to manage their own work: a win-win.
However, finding quality freelancers can be challenging. The market is exploding — more than a quarter of Americans freelance full-time, and more than half of Gen Z adults freelance at least some of the time, according to WebsitePlanet data. That's a lot of talent to sift through.
Here are five of the best places to find talented freelancers for your small business.
1. Fiverr
Fiverr is a platform where employers can hire freelancers for various tasks. Costs start at $5 per task and go up. Some of the largest categories are graphic design, website development, and SEO management.
Fiverr Business connects small business owners with talented freelancers. Owners can build a shared pool of freelancers, manage projects, and streamline payments through the platform. It's a convenient feature that claims to save businesses time and money.
2. Upwork
Upwork is one of the largest platforms for hiring freelancers. Small business owners can search for freelancers by skill set, location, and hourly rate. They can also post job listings and receive proposals from interested freelancers.
Business owners can create company accounts. This makes it easier for businesses to refer talent and track spending, among other perks. However, companies will have to shell out for Upwork Plus to coordinate across teams.
3. Craigslist
Craigslist has a love-hate relationship with freelancers. On the one hand, the site is riddled with scammers and saddled with poor reviews. The site scores a 1.3 out of 5 on Trustpilot, a poor customer satisfaction rating. On the other hand, Freelancers return to Craigslist because it's simple to use and a breeze to scroll through.
Small business owners may consider cross-listing job postings to the site to get more viewers. The site operates in over 7000 cities, making it well worth the post. Posting a job listing or gig request costs $3 to $75 in the United States, depending on the area.
Small business owners should consider cross-listing jobs on social media platforms like Facebook and LinkedIn. Freelancers have direct-messaged me in search of contract work, and I've done likewise.
LinkedIn, in particular, is an excellent resource for freelancers – the "everything work" platform has thousands of job postings. Small business owners may be interested in connecting to the over 770 million professionals that LinkedIn hosts.
Unlike other social media sites, LinkedIn charges companies for its services. Services include letting business owners post job listings and contact prospective hires through Recruiter Lite.
5. Freelance job boards
Several job boards are specifically for freelancers, such as Freelanced and We Work Remotely. These job boards curate remote freelance jobs from various businesses, making it easy to find quality freelancers in one place.
There are a lot of boards floating around — don't be intimidated. First, figure out what you're looking for. (Remote employee? Someone with entry-level experience?) That will narrow down your options.
Consider the question: How do freelancers go about looking for jobs? Check out what freelancers are reading, like the best ways to find freelance jobs in 2022.
Which service is right for me?
Who are you looking for? What are your needs? If you're operating on a shoestring budget, reaching out directly to potential employees through Facebook and Twitter is free. If you're looking to build a team of freelance graphic designers, Fiverr has a thriving graphic design community.
Freelancers want to be hired — we're typically looking for opportunities in our niche. Business owners should have an email or form through which interested freelancers can reach out and say, "hire me." Contractors are used to taking the initiative.
If you don't have a website, consider the best e-commerce software to make your presence known on the web.
List your priorities and go from there. Clarify your business needs before reaching out — your wallet and your new connections will appreciate you for it.
Expert-picked business credit cards with rich rewards and perks
Cash back, travel rewards, 0% intro APR financing: all of these can be great credit card perks for business owners. But how do you find the right business credit card for you? There are tons of offers on the market today, and sifting through them to find the right one can be a big hassle. So we've done the hard work for you.
Get started with one of our top business credit card picks of 2022 today.