Is dedicated cloud gaming hardware self-defeating? | This Week in Business – GamesIndustry.biz
October 14, 2022
The Logitech G Cloud streaming-focused handheld launches next week, and while there aren't enough reviews out there for a Critical Consensus yet, there are enough hands-on impressions and early reviews to see one sentiment coming up repeatedly: "Who is this even for?"
QUOTE | "The Logitech G Cloud works well, but it serves an incredibly small niche." – Uncredited hands-on impressions from Tom's Hardware.
QUOTE | "The Logitech G Cloud isn't a terrible handheld; it just feels like it is made for a gamer that doesn't exist." – PC Gamer's Jorge Jimenez, in giving the G Cloud a 65 out of 100.
The critiques of the G Cloud all seem reasonable, with a number of potential deal-breakers in their ranks.
The critiques of the G Cloud all seem reasonable, with a number of potential deal-breakers in their ranks
At $350, the system is in the ballpark of the Nintendo Switch or Steam Deck, two much better-established gaming options with a vast array of playable titles. Even compared to other Android devices, $350 is enough to get a more powerful phone, or a tablet with a bigger screen, either of which should be just as capable of running cloud-streaming services.
Any gamer with a flagship phone of the past half decade can also probably get away with buying a mobile phone clip and using any Bluetooth controller they have handy to provide a similar experience at a fraction of the cost, or invest in a phone-cradling controller like the Razer Kishi or Backbone for a bit more.
The G Cloud also doesn't have a cellular connection, so you can only stream from places with reliably robust WiFi, which likely means a home setting, which kind of undermines a big selling point of a portable console.
So who's it for? Well, me for one. But I admit, my desires are… unconventional.
I started backing up my retro collection as a pandemic hobby and I want the best possible way to play my old favorites, mostly from consoles the G Cloud shouldn't break too much of a sweat emulating. I've tried playing on my phone with a phone clip and Xbox controller combo, as well as a Razer Kishi; the former is a passable but unbalanced experience, and I decided on returning the latter after the Can-I-perform-an-SNK-fighting-game-Super-Move test ended in resounding failure. In either case, my phone's screen is a wee bit small and I don't enjoy the low-level anxiety of bleeding the battery by playing games when I might have to use it for more pressing matters later on.
Logitech, meanwhile, has made my preferred keyboard (Wave) and mouse (MX Master series), as well as the best third-party controllers ever (their wireless pads for the PS2 and Xbox). I trust it for build quality — something I can't say about any of the alternatives out there for Android handhelds or controller cradles — and I am willing to pay a premium for user interfaces that don't feel like a compromise from what I actually want.
I have a Switch and it's great, but it's not getting a port of Giant Gram 2000 any time soon. A Steam Deck is certainly a tempting option, but I still don't have a Steam account so I can't order one. (Although it has been a minute since Valve committed an indefensible abdication of responsibility and its trash fire user groups don't burn quite as hot as they used to, so perhaps it's time to reassess that.)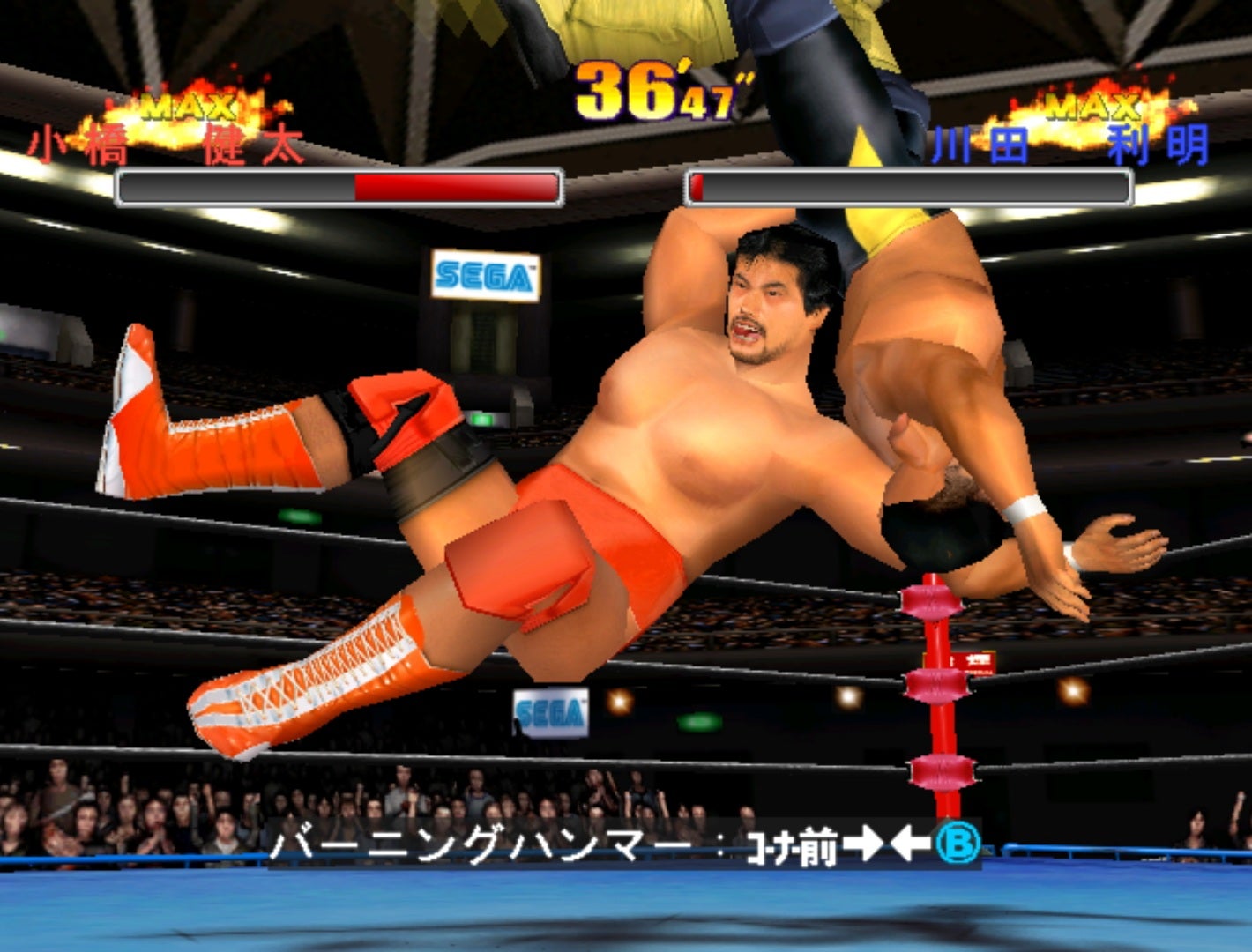 Oh, and most of my gaming gets done on handhelds on the couch in the evenings while other people are watching TV, so I really only need something to be "portable" like a Wii U GamePad is portable. I don't see myself using cloud services much, but I'm interested in using Remote Play functions to enjoy some of the console-bound games I've missed because demanding the use of the living room TV for 40 hours of headshots and whatnot feels like an imposition on others.
Many people's lives have a very particular gaming-shaped hole in them, and it can take a very specific assortment of attributes to fill that hole
I bring all this up not to suggest that there's a viable market for the G Cloud – I'm actually quite skeptical of that idea – but to illustrate the increasingly fractured assortment of preferences in gaming.
As the audience has expanded to all ages and beyond people who self-identify as gamers, the industry has to accommodate a far wider array of use cases than kids who can sit in front of the TV for hours at a time. Many people's lives have a very particular gaming-shaped hole in them, and it can take a very specific assortment of attributes to fill that hole.
This is, in theory, one of the market conditions cloud gaming was supposed to take advantage of.
QUOTE | "At Xbox, we want to deliver a world where you have more freedom and choice to play the games you want, with the people you want, on the devices you want. A world where you can play without boundaries, a world beyond generations." – Xbox head Phil Spencer, unveiling the company's new vision at E3 2016.
That quote was a couple years before the cloud gaming part of Microsoft's plan was publicly unveiled, but the company had been clear that Xbox would be a player in the cloud streaming space as far back as 2011, and judging by seemingly any Spencer interview since E3 2016, the bigger picture vision has not changed.
That vision is all about games that fit the game-shaped hole in your life, whoever you are and however that hole may be configured. The big advantage with cloud streaming is the idea that you can play the same games in any scenario on virtually any device, which makes it a bit curious to see anyone pitching a dedicated cloud gaming device as a mass market proposition.
QUOTE | "Cloud gaming should be played with dedicated gaming gear and now you can. Introducing the Logitech G Cloud." – Logitech, touting G Cloud on Twitter.
A cloud-dedicated handheld takes the purported benefits of cloud gaming – flexibility and cost – and turns them on their head. Where you can be assured that a cellphone, PC, or traditional console can handle cloud gaming, they can also play all manner of native games just fine. Choosing a cloud-dedicated device means giving up on a chunk of that native functionalilty and flexibility.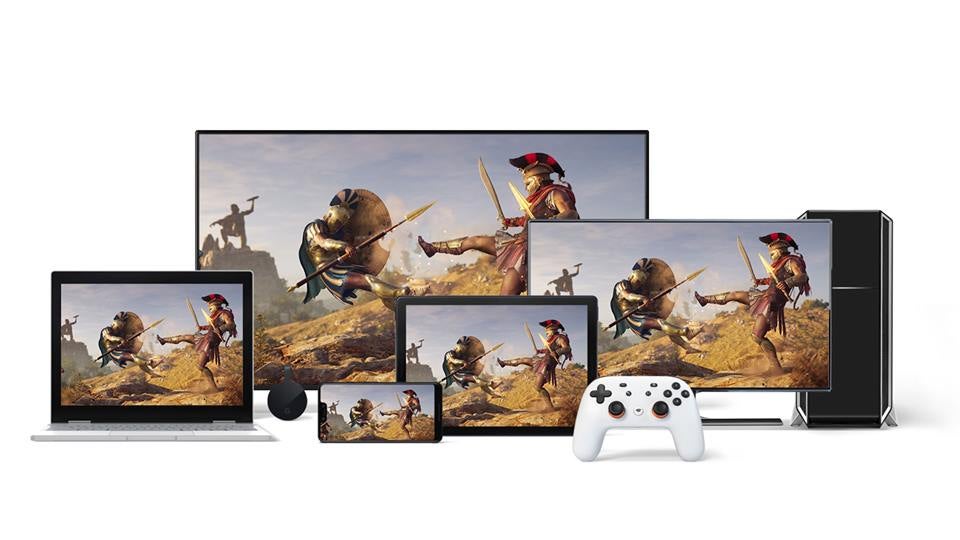 But at least it should be cheap, right? A cloud-dedicated device only has to be good enough to handle a stream, which helps keep costs down because you can use slower processors and less memory.
If you're selling a dedicated gaming device, you can't cheap out on the controls or (in a handheld's case) the screen
Unfortunately, as the G Cloud shows, those savings are offset in other ways. If you're selling a dedicated gaming device, you can't cheap out on the controls or (in a handheld's case) the screen, because those play such a key role in how much users will actually enjoy the experience. And unless you're running a platform like Microsoft, you can't sell it at a loss and hope to make it up on future revenues from content sold for the device. So if you're Logitech, you set the price somewhere that could actually make the business worth embarking on, and you try not to cringe when reviewers compare it unfavorably to the Switch or Steam Deck.
I'll also note Google's announcement this week of three Chromebooks specifically built for cloud gaming, which fall in the range of $600 (for the lowest model of Lenovo IdeaPad Gaming Chromebook) to $700 (the asking price on retailer preorders of the ASUS Chromebook Vibe CX55 Flip). I guess it drives up the cost a bit when you're obligated to include essential gaming features like 120Hz screens and (checks notes) RGB keyboard lighting. These things may be cheap compared to a high-end gaming laptop, but they're not exactly an impulse purchase, either.
The alternative to these approaches is to do what Razer is doing, which appears to be using cloud gaming as a marketing hook, but packing the hardware with components high-end enough that it will presumably foresake the "low cost" pitch entirely so it can play demanding non-cloud games effectively as well.
While Razer hasn't fully revealed this 5G gaming handheld and it's not entirely clear how it will ultimately be marketed, this seems like a strange tack to take as well. Cloud gaming may be buzzy, but there's a significant portion of the market that doesn't fully buy into it yet, and it strikes me as risky to saddle a more capable, more expensive piece of hardware with a tag that carries undesirable connotations for some consumers, especially considering how many may be gunshy about anything cloud in the wake of Stadia's, er… wake.
A Microsoft-made Game Pass handheld might help address the issues of cost and consumer confidence, but it's telling that the company hasn't introduced such a product on its own yet.
QUOTE | "Handhelds are a natural next step in our cloud gaming evolution…" – VP of Xbox cloud gaming Catherine Gluckstein, in an Xbox Wire post promoting the Logitech G Cloud last month.
I agree that handhelds are "a natural next step" for Xbox, but I'm going to read a bit into Microsoft's decision to not take that step itself. Namely that it doesn't think there's a viable market for cloud-focused devices yet, and there is unlikely to be a viable market for it anytime soon. Microsoft's decision this year to shelve its Keystone dedicated streaming device would seem to back that up.
My guess is that this is because dedication undermines one of cloud gaming's strongest pitches: flexibility. Much like the G Cloud, cloud gaming can be well suited to edge cases like myself, but too few people share such a specific array of unconventional desires to make it a compelling stand-alone offer.
If cloud were fit for purpose as a primary way for the masses to play games, Stadia would have done better
If cloud were fit for purpose as a primary way for the masses to play games, Stadia would have done better. But it turns out there just weren't enough people who wanted AAA console and PC games but were dissuaded by the upfront cost of the hardware.
There likewise weren't enough people who cared so much about performance that they would pay to have Google's servers play Cyberpunk 2077 with all the sliders turned up, but so little about performance that they would accept the occasional connection issue or hiccup in resolution.
And with diminishing returns on hardware horsepower – two years after launch, what percentage of Xbox Series X|S and PS5 games would you say are above and beyond anything you could see being done on the last generation of consoles? – I'm skeptical the "turning all the sliders up" market has much to drive growth coming down the pipe.
That said, I think cloud as an added feature is a customer offering with loads of potential. Microsoft's Game Pass is the canniest execution on the concept to date, but to the extent it works, it only does so because of the all-you-can-eat subscription model and because Game Pass lets users download games and play them locally as well. To my knowledge, Microsoft hasn't shared stats on how much people are actually using Game Pass' streaming option, but it doesn't sound like much.
QUOTE | "Consumer adoption of cloud gaming remains low." – Microsoft, in a note to the UK's Competition and Markets Authority.
Granted, the company is actively trying to downplay its cloud business in that quote so it will be allowed to acquire Activision Blizzard, but there's precious little to suggest this assessment is anything but honest.
Cloud is neat technology, and it will make a world of difference to a portion of the audience. I just think that portion is too small to justify truly dedicated cloud hardware – especially dedicated handhelds – any time soon.
The rest of the week in review
QUOTE | "Xbox, as a platform which is in last place in console, seventh place in PC and nowhere in mobile game distribution globally, has no incentive to [harm or degrade rival cloud gaming services]." – Microsoft in response to the CMA's concerns over the pending Activision Blizzard acquisition. I know I referenced the same article in the main write-up just above, but I cannot resist one of the world's largest gaming companies having to trash talk its own business.
QUOTE | "The future of the games industry is hard to predict even for us who live and breathe it, let alone for someone like the [Competition and Markets Authority]. Yet the organisation will be trying to look at where the industry is heading, and ultimately whether Microsoft's buy-out of Activision Blizzard has the potential to limit competition and innovation in the future." – Our own Christopher Dring, in an editorial about whether the UK regulator can be expected to nix Microsoft's acquisition of Activision Blizzard.
QUOTE | "We're certainly of the belief that it's a good thing for Microsoft and for the industry. We're in favor… It's a highly fragmented business and there's plenty of room for creativity to go around. Microsoft is an ally of ours, and if this makes their business more powerful, we think that's good for us." – Take-Two Interactive CEO Strauss Zelnick offers his take on the Activision Blizzard acquisition and raises all kinds of questions about the "ally" status of Sony, which has been fairly vocal about it's belief the deal is bad for the industry and its own business.
STAT | $2.9 billion – Microsoft's 2021 revenues from Xbox Game Pass, according to documents from Brazil's CADE regulatory agency released as it approved the Activision Blizzard acquisition. The Xbox division in total posted $16.3 billion in revenues for the year.
STAT | 65 – The developers at New York-based Playdots who are being laid off as Take-Two Interactive shuts the studio down.
STAT | $192 million – The amount of money Take-Two Interactive paid to acquire Playdots just two years ago.
STAT | $1,499 – The price of Meta's new Meta Quest Pro headset, which is being positioned for business use in a similar way Magic Leap and HoloLens started off with all kinds of consumer aspirations and then leaned into enterprise applications. I guess when you realize there aren't enough people who actually want to use the thing you put a massive amount of R&D into, a natural next step is to hope you can get their bosses to force them to use it.
QUOTE | "Today, without these strategies, we go to a conference room, we chat, we scribble on a whiteboard, and when we kind of know where we're heading, we send out for storyboards, and then a week or two later we chat again. Well based on this, you can see we'll soon be communicating at the speed of AI. We will be able to converge so much more rapidly on what our world feels like, and what a level feels like." – PS5 hardware architect Mark Cerny, in a panel discussion after seeing a demonstration of Haven Studios' machine learning technology that quickly (in a minute or less) produces AI-generated adaptations of a pre-rendered model based on user-created prompts.
QUOTE | "I don't know what [the metaverse trend] means for our industry, but everyone seems to care about it now. As a geek that loves sci-fi books, I love these little things coming up and people trying to make them reality." – In a follow-up interview about Haven Studios' explorations in machine learning, Jade Raymond makes us wonder if she's ever read the classic sci-fi novel Don't Create The Torment Nexus.
QUOTE | "You have the right to talk about a union, and WE WILL NOT stop you from talking about a union. WE WILL NOT fire you because you exercise your right to raise issues and complaints to us on behalf of yourself and other employees, including related to the topic of unionization. WE WILL NOT fire you because of your union membership or support." – A notice Nintendo of America has agreed to post for its QA staff as part of a settlement with a tester who says they were fired for asking about unionization earlier this year.
STAT | $997.40 – The normal advertised price of an in-game purchase for the mobile game State of Survival, according to a lawsuit against Funplus and KingsGroup Holdings. The game's makers are being sued for misleading customers because the suit claims these items are never actually sold at the regular price, with users told instead that they would receive a 99% discount so the above item would sell for $9.99, or being told there was "only one remaining."
STAT | 98 – The number of weeks it took PS5 to reach 2 million sold in the UK. It tied the PS3 for the fourth fastest console to hit that milestone. The top three were Wii (57 weeks), PS2 (60 weeks), and PS4 (75 weeks).
STAT | 10.3 million – The number of FIFA 23 players in the game's first week of release, according to EA. It is a record that will presumably stand forever for EA's FIFA series, considering the publisher and the world soccer organization have cut ties, and next year's game will be the first of the EA Sports FC franchise.
QUOTE | "I don't like the notion of the first delay. Technically we did announce that it might come out in 2021. But this was really early, when we basically were giving a timeframe. So when I saw the headlines of 'The Gollum game got delayed' I was like: sure, okay… On a technicality, it got delayed…" – Daedalic Entertainment head of publishing Jonas Hüsges believes announcing a release window and then missing it is a delay, but only on a technicality.