Who Can Open a Business Credit Card? – The Motley Fool
January 25, 2023
This device is too small
If you're on a Galaxy Fold, consider unfolding your phone or viewing it in full screen to best optimize your experience.

Many or all of the products here are from our partners that compensate us. It's how we make money. But our editorial integrity ensures our experts' opinions aren't influenced by compensation. Terms may apply to offers listed on this page.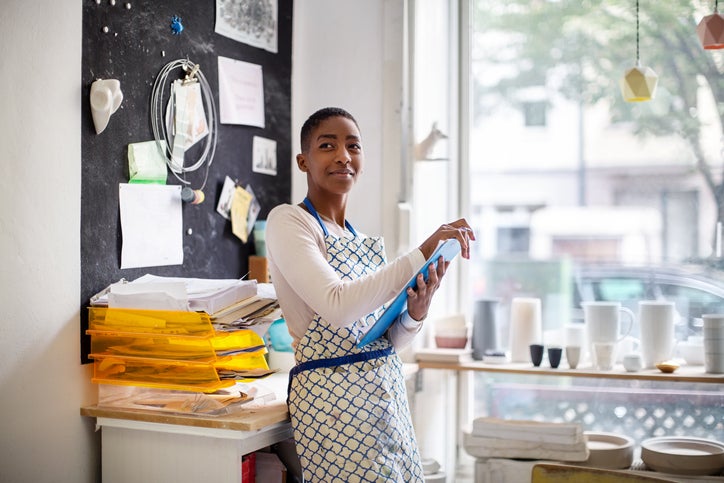 The first hurdle is actually the easy one.
---
Key points
Any business owner can apply for a small business credit card. This includes sole proprietors like freelancers and independent contractors.
You still need to meet the usual credit card qualifications, including a personal credit check.
Corporate credit cards are a separate product type that is designed for actual corporations, not smaller businesses.
---
Many of the reasons folks get business credit cards are the same as why one might get a personal credit card:
They can build credit
They can earn rewards
They're convenient
They're safer than debit cards
They can be paid off over time
Additionally, small business credit cards are a great way to streamline your finances, as they help you keep business expenses separate from personal ones. And since they're tailored to business-focused cardholders, you can find perks and rewards that aren't available with regular consumer cards.
That doesn't mean you need to be a besuited business mogul to appreciate — or apply for — a business credit card, though. In fact, they're available to basically anyone with a business.
If you own a business, you can apply
The main qualification that separates a business credit card from a personal one is that applicants need to own a business. That's it. In general, you won't need to meet any employee or revenue minimums for a small business credit card.
For example, if you're a freelancer or otherwise self-employed, you operate a business. Since you operate a business, you can apply for a business credit card.
Business credit cards don't require you to have an EIN (employer identification number); you can apply with your own Social Security number. Similarly, your business doesn't need a separate name — though you should provide the DBA name if you're using one; if not, simply give your own name. (This can actually be amusing; you'll likely end up with a card that has your name on it twice!)
No minimum revenue, but credit checks required
Another common misconception is that only businesses with lots of revenue can qualify for a business credit card. This isn't accurate.
Issuers understand that new businesses — and very small businesses — simply don't have huge amounts of revenues That's why they look at many other factors.
One of those factors? Your personal credit history.
Just as with a personal card, you'll need to agree to a hard credit check when you apply for a business credit card. And it's not just your business's credit they'll check. Your personal credit history will be a big factor in their decision.
This comes down to the personal guarantee. Most small business credit cards require you to personal guarantee your credit line. So, if your business folds, you're still personally on the hook for any balance on the card. The only real way around this is to get a corporate card.
Business vs. corporate credit cards
One point of confusion for some folks is the distinction between business credit cards and corporate credit cards. While occasionally the terms are used interchangeably, they're actually very different products.
When we talk about "business credit cards," we almost always mean small business credit cards. Corporate credit cards are a distinct type of credit product designed for actual corporations. That means businesses with a legal classification of "corporation," such as a C corp or S corp.
This legal distinction is an important factor. Corporations are distinct legal and financial entities. As such, the legal and financial responsibility for corporate cards belongs to the business itself, so they don't require personal credit checks or personal guarantees.
Corporate credit cards typically have high minimum revenue requirements — some cards start in the $3 million range — and may require a high monthly or annual spend. They're also usually designed for companies with a large number of employees, so they focus more on managerial tools and accounting than things like rewards and cardholder perks.
Although it may seem like a lot of hoops to jump through, there's a reason — corporate cards are overkill for most small businesses. That's what small business credit cards are for; they are available to most business owners and offer a reliable line of credit that can be valuable for any size of business.
Top credit card wipes out interest until 2024
If you have credit card debt, transferring it to this top balance transfer card secures you a 0% intro APR for up to 21 months! Plus, you'll pay no annual fee. Those are just a few reasons why our experts rate this card as a top pick to help get control of your debt. Read our full review for free and apply in just 2 minutes.