Women Who Mean Business: Principal Angela Godwin navigated school through adversity to get national honor – The Advocate
October 10, 2022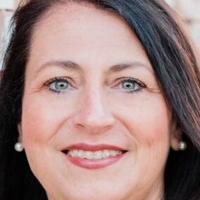 Editor's note: This is the sixth in a series on the 11 chosen as part of the annual Women Who Mean Business awards by the United Way of Acadiana.
---
Principal Angela Godwin's school, Eaton Park Elementary in the south side of Abbeville, was tapped in 2020 to receive the Lighthouse School Designation, an honor granted to only 300 schools worldwide. A day in April 2020 was for the group to observe the school.
The arrival of the coronavirus across Louisiana and the world forced the school to reschedule to that November, but then the school was damaged by hurricanes in September. Everyone had to reschedule again, this time for the following year.
"Good Lord, it was chaos, but we lived through it," Godwin said. "We were between our gym and (temporary) buildings."
Despite the setbacks, in December 2021, the Abbeville school received the distinction, which recognizes schools in which the principal, school administration and staff engage in ongoing learning and develop as leaders while championing leadership for the school.
"It's big," Godwin, "It was quite the task, but what we've built here is beautiful."
Distinctions like those have led Godwin to be nominated for the Women Who Mean Business Award. The award, presented by United Way of Acadiana, is to honor Acadiana women who are active leaders in their profession.
Godwin is among 11 women who will be recognized during a ceremony presented by Home Bank at 7 p.m. Oct. 19 at Le Pavillon at Parc Lafayette, 1913 Kaliste Saloom Road.
Since she was a child, Godwin knew she wanted to be an educator. Her mother was a teacher for a short while, but she said it inspired her pursue it as a career.
"I would always play school growing up," Godwin said, "I always liked helping others and explaining things."
Yet when she entered college, she went to school for medical record administration.
"I don't know what I was thinking," Godwin admitted.
She later switched to early education and started her career as a teacher at a small school in Abbeville, eventually finding her way to Eaton Park where she joined its administration.
The pandemic proved to the world and Eaton Park to be a difficult time. Above all, Godwin's main concern was the safety of her students and staff. Education could not happen otherwise if the basic needs of safety were met, Godwin said.
During that time, all staff had to do extra work, even Godwin, she would help anywhere she could and even do custodial work to keep the school clean.
"It was tough, very tough," Godwin said, "You want everyone to feel safe."
Her motivation through difficult times is students and dedicated staff, she said.
"[My motivation is] when you see the student's eyes light up, when they want to hug you, when they know they're valued, respected and loved," said Godwin, who was a finalist for the 2023 Principal of the Year award for Vermillion Parish.
She plans to retire at some point but said was not anytime soon. She will continue providing for her students and staff. She will continue her work of creating top-tier education for the children of Abbeville to ensure they are ready for the world.
"Eaton Park Elementary is a very special place that you don't get unless you work here," Godwin said.