Calls mount for probe into Al Jazeera reporter's killing during Israeli raid
May 12, 2022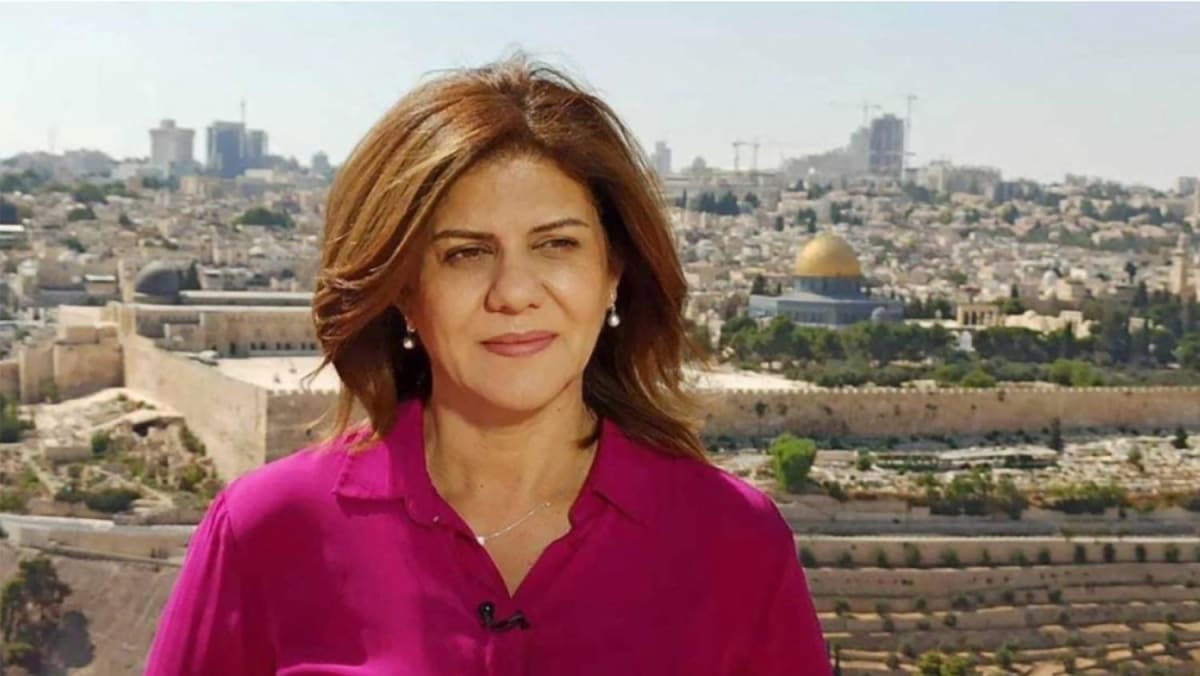 'ASSASSINATED'
The European Union urged an "independent" investigation into her death, while the United States' envoy to the UN, Linda Thomas-Greenfield, called for the killing to be "transparently investigated".
The office of the UN human rights chief Michelle Bachelet said it was "appalled", and also called for "an independent, transparent investigation".
Asked about Israel's openness to an international investigation, army spokesman Amnon Shefler said the military's internal investigative systems were "robust" and that it would conduct its own probe.
Shefler told reporters that Israel "would never deliberately target non-combatants," calling Abu Akleh's death "a tragedy that should not have occurred".
Israel has however publicly offered to participate in a joint investigation with the Palestinian Authority.
There were no immediate indications on whether the PA would agree to a joint probe.
Abu Akleh's body was in Ramallah on Wednesday evening, where thousands were carried her remains around the West Bank city, chanting "thank you, dear Shireen."
In a sign of her prominence in the West Bank, residents laid flowers on the roadside as the vehicle carrying her body moved towards Nablus, where an autopsy was conducted before her eventual burial in her native Jerusalem.
Al Jazeera said in a statement that "the Israeli occupation forces assassinated in cold blood Al Jazeera's correspondent in Palestine".
The Palestinian Authority said it held Israel "responsible" for Abu Akleh's killing.
The Israeli army released a video showing Palestinian gunfire in the Jenin camp early Wednesday, but not in the precise spot where Abu Akleh was killed.
An AFP photographer reported that Israeli forces were firing in the area, and that he then saw Abu Akleh's body lying on the ground, with no Palestinian gunmen visible at the time.