'Caloy will win 4 golds' 
May 13, 2022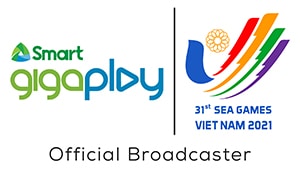 HANOI—World Champion Carlos "Caloy" Yulo aims to surpass performance three years ago when he starts competing in the gymnastics competitions of the 31st Southeast Asian Games on Friday at the Quan Ngura Sports Palace.
The 22-year-old Tokyo Olympian, easily one of the favorites here, begins his campaign in the men's all-around starting at 10 a.m.
But Yulo said he's trying to shake off the favorite's tag.
"I refuse to think that I'm the favorite because there are so many good gymnasts here, too," Yulo told BusinessMirror on Thursday. "I'm not thinking that I'm the best here."
Yulo won two gold and five silver medals at the Philippines 2019 SEA Games, a feat he described as rather significant now.
"The last time, I was No. 1, but that's already a thing of the past," he said. "I'll just focus on my strength and what I can do in the competition."
Yulo is in Hanoi with long-time Japanese Coach Munehiro Kugimiya and immediately plunged into hard training.
"Heavy training for me, then I rest my tired body for recovery," he said.
Yulo will be pitted against 12 other gymnasts from five countries— four from host Vietnam, two each from Malaysia and Singapore and one each from Indonesia and Thailand—in the all-around.
He will also be competing against compatriots Jan Gwynn Timbang and Juancho Miguel Besana Eserio.
"I'm confident he will win at least a minimum of four gold medals," Gymnastics Association of the Philippines President Cynthia Carrion-Norton said. "Everybody here's afraid of Caloy."
The women's artistic competitions, meanwhile, start on Saturday.