Civilians flee Azovstal bunkers in Ukraine's Mariupol in evacuation led by UN
May 2, 2022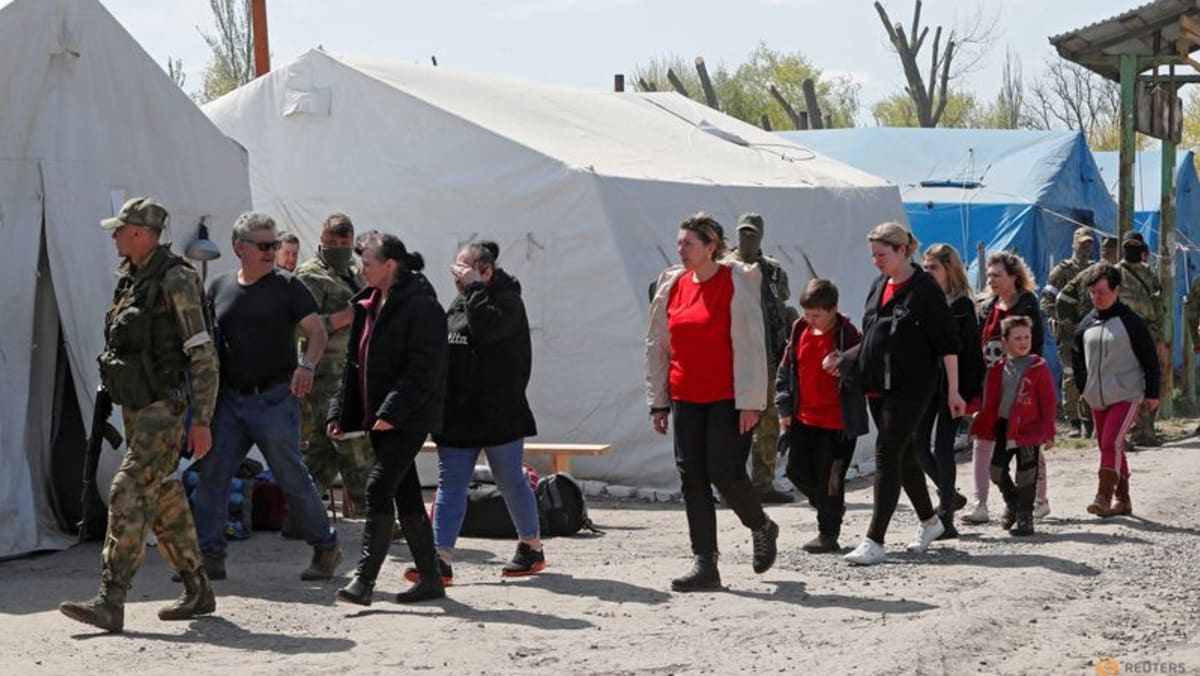 "UN confirms that a safe passage operation is ongoing in Azovstal steel plant, in coordination with the ICRC and the parties to the conflict," UN spokesperson Saviano Abreu said.
"At this point, and as the operations are underway, we will not share further details, as it could jeopardise the safety of the civilians and the convoy," he said.
An initial group of around 100 civilians have been evacuated from the besieged Azovstal steel plant in the southern port city of Mariupol, Ukrainian President Volodymyr Zelenskyy said Sunday.
"Evacuation of civilians from Azovstal began. The 1st group of about 100 people is already heading to the controlled area. Tomorrow we'll meet them in Zaporizhzhia," he tweeted, referring to a city 220km to the northwest.
"Now they, together with #UN, are working on the evacuation of other civilians from the plant," he said.
The Reuters photographer saw civilians arriving in the village of Bezimenne in the Russian-backed Donetsk Region, around 30km east of Mariupol, where they were receiving refreshments and care after weeks of suffering.
Young children were among those evacuated from the plant – where people cowered underground, huddling together under blankets in the plant's bunkers and tunnels as the shelling tore their city apart.