Everton in crisis and Newcastle on the road to Wembley – Football Weekly | Football
January 25, 2023
Amount, review, share on Apple Podcasts, Soundcloud, Audioboom, Mixcloud, Acast and Stitcher, and sign up for the conversation on Fb, Twitter and electronic mail.
In today's edition: Everton's disaster is accelerating. They sacked Frank Lampard on Monday, then Farhad Moshiri set the club up for sale on Tuesday. Marva Kreel joins to give a fan's standpoint on a worrying week for her club.
There is also off-industry chaos close to Juventus Nicky Bandini joins us to discuss the money challenges that have trigged a 15-issue penalty for the Serie A heavyweights. On the pitch, Newcastle get a a person-target lead on the extensive journey again residence from St Mary's, while Manchester United experience Nottingham Forest in the other Carabao Cup semi-last.
Plus: a welcome Premier League gain for Spurs at Fulham, and a historic evening for Darvel in the Scottish Cup.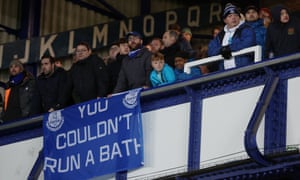 Support The Guardian
The Guardian is editorially impartial.
And we want to continue to keep our journalism open and available to all.
But we more and more want our viewers to fund our do the job.
Assist The Guardian