From sushi to chocolate souffle: six perfect food pairings for sherry
May 13, 2022
Warriors
Warriors
Warriors
Warriors
Warriors
Warriors
Warriors
Warriors
Warriors
Warriors
Warriors
Warriors
Warriors
Warriors
Warriors
Warriors
Warriors
Warriors
Warriors
Warriors
Warriors
Warriors
Warriors
Warriors
Warriors
Warriors
Warriors
Warriors
Warriors
Warriors
Sherry is the drink that has everything: a style for every occasion, a fascinating 3,000-year history, and an affordable price point.
Most of us know dry sherry as a great pre-dinner drink: savoury and saline, an ideal match for salted nuts or sliced ham. But this supremely versatile wine can do much more for a meal than simply rouse your appetite for it. Not only is there a style for every course, but sherry's extraordinary powers mean that ingredients such as artichokes and tomatoes, which are famously hard to match with wine, partner beautifully with it – as do fish and meats, cheeses and even chocolate.
Despite its many incarnations – from light and dry to rich and sweet – sherry isn't a difficult wine to understand; quite the opposite. All sherry comes from Andalucía in sunny southern Spain, and except for the very sweetest style which uses the rich, sundried pedro ximénez grape, it is always made from one variety, palomino. As sherry is blended in a trickle-down barrel system called a solera, there are no vintages to remember, and thanks to the fact it's lightly fortified, there's the bonus that an open bottle will keep for a week or so in the fridge.
Ready to explore the world of sherry for yourself? Here are six of its most convivial food pairings to get you started …
Manzanilla with fish
The two driest sherry styles – light in colour and feel, with appetising acidity and lovely, comforting yeasty notes – are fino and manzanilla. The only real difference between them is the place they are aged; in the case of manzanilla, it's at the town of Sanlúcar de Barrameda, on the coast where the Guadalquivir River meets the Atlantic, and somehow a fresh saltiness ends up in the wine.
Perhaps this proximity to the sea is the reason manzanilla is such a great match for fish: from sushi to smoked salmon, fresh oysters to grilled squid – and even fish and chips – it acts like a squeeze of lemon, bringing out the flavour.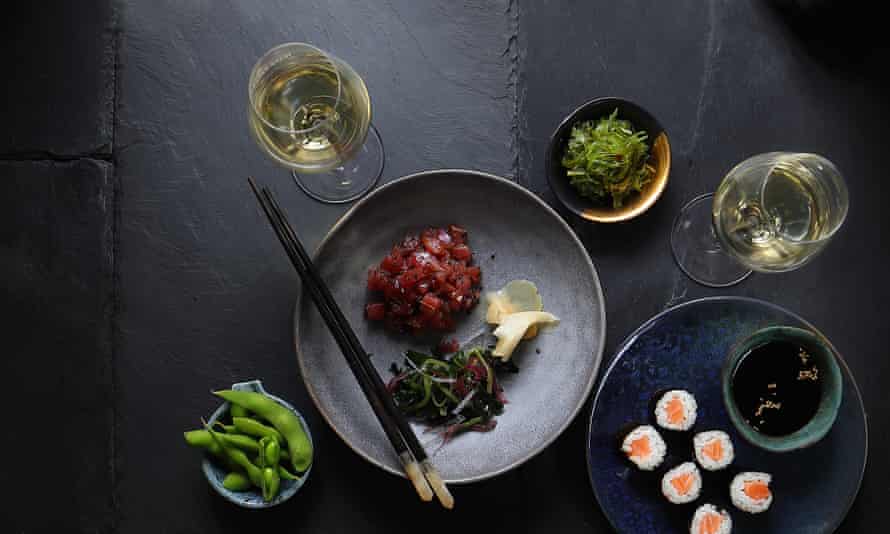 Fino with artichokes
The cruel truth, for those of us who love both wine and artichokes, is that the two don't love each other. Cynarin, a compound in the vegetable, supposedly heightens our sense of sweetness – although personally, I've always found artichoke makes most wines tinny and querulous, as well. The exception is fino, which retains all its delicate, perfumed nuttiness – fresh bread and roasted almonds – when confronted with this spiky vegetable. Better still, the wine performs the same trick with another ingredient that gives sommeliers headaches: tomato. So next time either of these tricky characters are on the menu, think fino. Your tastebuds will thank you.
Cream sherry with paté
Cream sherry – a sweeter, blended version invented by Harvey's in the 19th century for the British market – is the style many of us think of first when sherry crops up, and while it's generally agreed that it is an excellent match for blue cheese, it can also show to advantage earlier in the meal, with paté – especially one that has a touch of spice. The wine serves as an equivalent of the fruit chutneys that tend to work so well with this sort of starter, the alcohol balancing out the richness while the sweetness rounds out the meat. An unconventional but exciting combination.
Oloroso with steak
Oloroso is the richest of the dry sherry styles and, while it does come in sweeter versions, those aren't the ones I'd serve with a good piece of beef. The secret is a splash of the wine on the meat as it cooks: this is the best steak seasoning you'll ever find, with the added advantage of making the wine match a no-brainer. The flavours of cinnamon, figs and hazelnuts in oloroso make good pairings for all sorts of red meat – from grilled chops to thick stews and slow roasts mellowing in their own juices – while the alcohol slices through the meat grain like a well sharpened knife.
Palo cortado with mushrooms
Nobody is quite sure why a sherry becomes a palo cortado – but nobody is sorry when it does. These are the finest wines of the bodega, and the name refers to the mark on the barrel that signifies the contents' special character. Palo cortado is fortified to a slightly higher level than its drier siblings (17%), and aged for longer. The result has the delicacy of a fino but the power of an oloroso, and pairs particularly well with mushrooms. Whether you are eating boeuf bourguignon with button mushrooms, a portobello mushroom burger, or a Chinese-style soup with shiitake, this is the perfect accompaniment.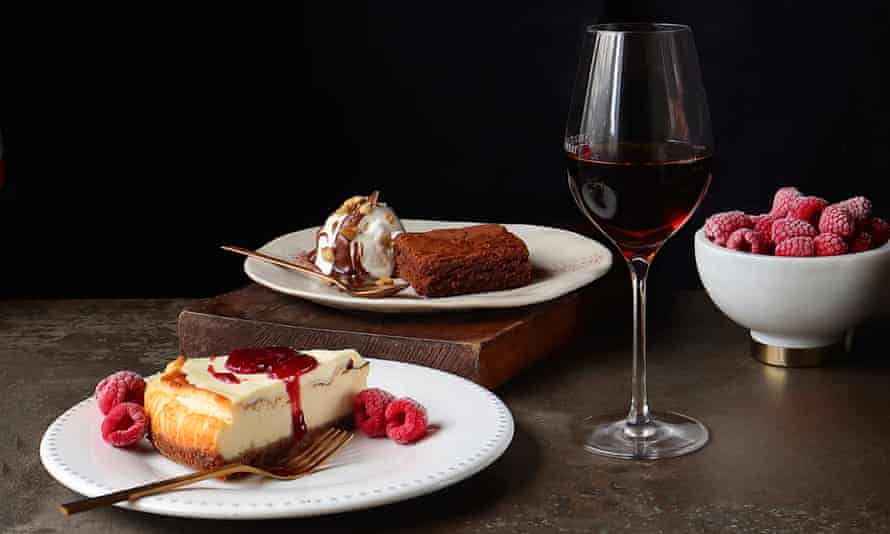 Pedro ximenez (PX) with chocolate
Often cited as the sweetest wine in existence, PX has the luscious, raisiny decadence of a lusted-after dessert. This dark, unctuous drink is fabulous at the end of a meal, poured over ice-cream or served in a glass as an accompaniment to a chunk of dark chocolate, a gooey brownie or an airy souffle. But the truth is, PX doesn't need a foodie partner to make a statement; simply sipping this extraordinary wine is a deliciously decadent way to round off a meal.
Varied, vibrant and versatile, there's a style of sherry for every occasion – whether you're looking for an aperitif, table wine or nightcap. To discover more about the wonderful world of Jerez, head to sherry.wine/sherry-wine