Indonesian designer's wheels behind bamboo bike bromance between Jokowi, Albanese
June 24, 2022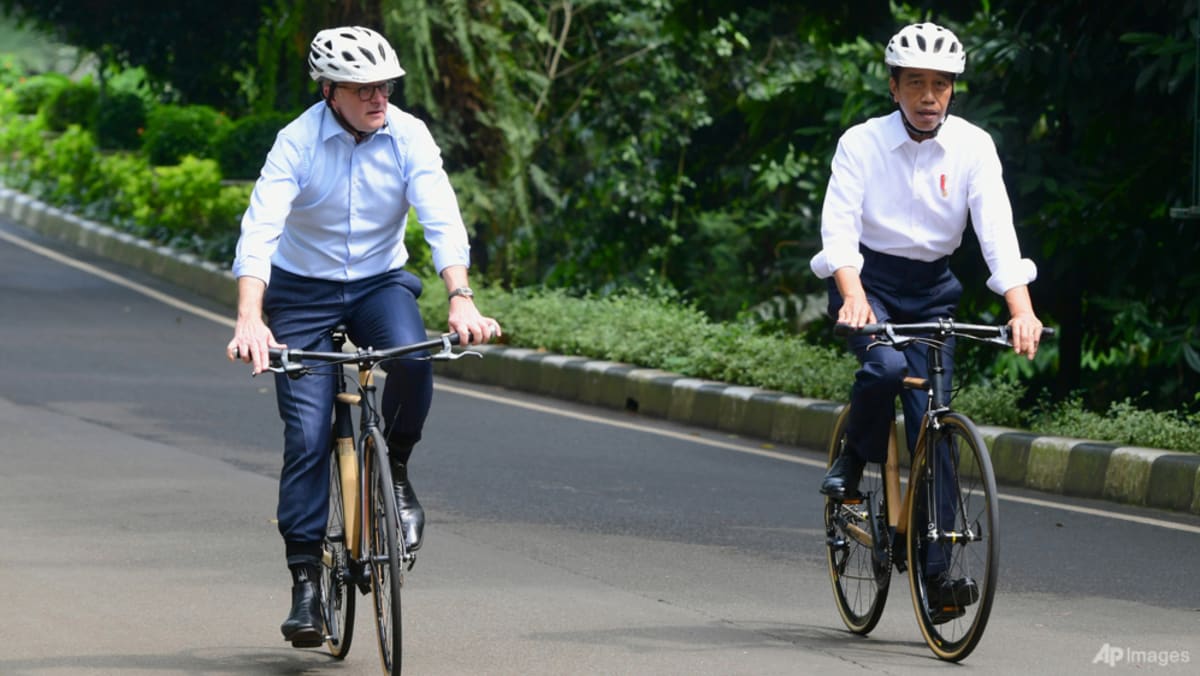 FRIENDSHIP ON WHEELS
The green wheels used by the two leaders were built with more expensive parts, said Kartono, declining to disclose the price of their rides.
Widodo, famous at home for gifting bikes to ordinary Indonesians, is a Spedagi fan and bought one personally from Kartono in 2015.
Albanese was similarly beaming about the bike, taking it back to Canberra and saying people would see him on the streets riding what might be "the only bamboo bike" in the Australian capital.
Both bicycles and bamboo – affordable and plentiful in Indonesia – are closely linked with the archipelago nation's lower classes, something that struck a chord with the two leaders from humble backgrounds.
But while the Kartono creation merged two symbols of Indonesian heritage, it is now tied to a blossoming bromance cultivated in the first weeks of Albanese's premiership.
"Every time I ride on the bike, I will remember the friendship with President Widodo," he said.
With his own creation now crossing the Pacific, Kartono said it was seeing bamboo bikes being made where the plant is rarely found – such as in northern Europe – that first motivated him to craft his design.
"When I dug deep into bicycle products online, I found that bamboo bicycles are made in countries that do not have bamboo. That served as a slap for me," said the entrepreneur.
"Bamboo is everywhere around my house."