Spain's distinct regions all serve up equally idiosyncratic dishes that reflect their landscapes, local produce and, in many cases, climate. Here are eight of the most mouthwatering and memorable – and where to find them.
1 A slow-cooked fabada in Asturias
Asturian fabada is one of those dishes only to be eaten at lunch, as several hours are needed to digest this sustaining piggy fiesta. The slow-cooked stew encapsulates the rustic fare of the foothills of the Sierra Cantabrica – fusing butter beans, black pudding, chorizo, dried ham and pork belly in a rich and hearty deliciousness.
This dish is a particular favourite of Roberto Tejedor, executive chef at Grupo La Maquina, part of the Gourmet Experience at El Corte Inglés. Enjoy Tejedor's version at La Maquina, Madrid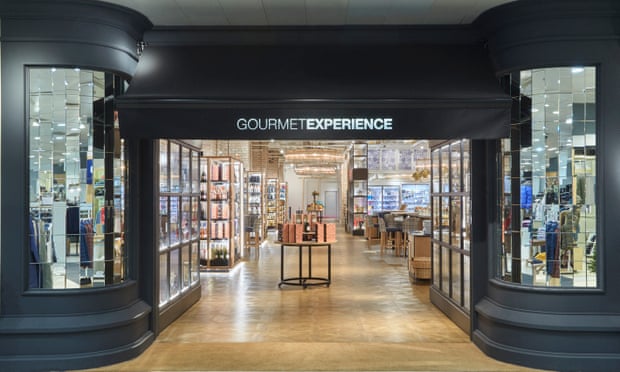 2 Galicia's straight-from-the-sea pulpo á feira
Octopus is just one of Galicia's ultra-fresh seafoods straight from the Atlantic, and pulpo á feira tops the tentacular list. Simmered in a large copper pan until tender, snipped into bite-size pieces, sprinkled with paprika and salt flakes and drizzled with olive oil, it is served on a wooden platter to slip down with a dry white albariño wine.
Pick up the perfect extra-virgin olive oil to drizzle with at El Corte Inglés' Club del Gourmet
3 Garden fresh alcachofas a la brasa in Catalunya
Catalunya's renowned cuisine is inseparable from its local produce, so it should come as no surprise that the artichokes grown in the region are exceptional. Among the best are those cultivated in the Parc Agrari del Baix Llobregat, just outside of Barcelona, thanks to a unique terroir that combines optimal soil salinity with mild breezes from both the sea and the Monserrat mountains – the mar i muntanya. So there are few better places to try a delicious plate of alcachofas a la brasa con jamón (grilled artichokes with jamón) than in Barcelona; a smoky, salty, slightly bitter treat to wash down with a glass of cava.
Sample alcachofas a la brasa con jamón for yourself at Las Nubes Diagonal, inside Barcelona's El Corte Inglés Diagonal, or make it at home with jamón de bellota 100% ibérico from Club del Gourmet
4 Fisherman's stew marmitako in the Basque country
Famed for its pioneering seafarers as well as its legendary pintxos and avant garde cuisine, this idiosyncratic region also excels in marmitako, a fisherman's tuna stew packed with potatoes, tomatoes, red pepper and diverse chilli peppers, given a kick by added txakolí, a gently sparkling white wine from the Basque coast.
Pick up a bottle of authentic Basque txakolí from Club del Gourmet at El Corte Inglés
5 Valencia's arroz a banda
What else but paella can symbolise this sunny Mediterranean region? Out of the coastal lagoons comes the highly absorbent, short-grain "bomba" rice, which has spawned countless luscious dishes. Arroz a banda, originally a side dish, often takes centre stage for its saffron-infused rice mixed with diced squid, peeled prawns, tomatoes, garlic, olive oil and sweet paprika, all cooked in pungent fish stock.
Buy a pre-made arroz a banda and vino to pair with it, such as a luscious Ribera del Duero Pingus, at Club del Gourmet
6 A creamy salmorejo in Andalucía
Spain's hottest region excels in chilled soups, a relic of inhabitants slogging through the baking sierra. Gazpacho (blitzed summer vegetables) is the most common, but Cordoba's ambrosial salmorejo is a thicker, creamier version made from juicy plum tomatoes, stale bread, olive oil, sherry vinegar and garlic. A slick of extra-virgin olive oil, a sprinkle of chopped hard-boiled egg and diced jamón, and olé! Summer lunch is ready.
Find the finest extra-virgin olive oils for your new favourite summer soup at Club del Gourmet. If you're in Andalucía and looking to expand your local street food horizons, visit the latest venture by three Michelin-starred Spanish chef Dabiz Muñoz: the GoXo food truck in Marbella's Puerto Banus, launched in collaboration with El Corte Inglés – following on the back of StreetXO and RavioXO in Madrid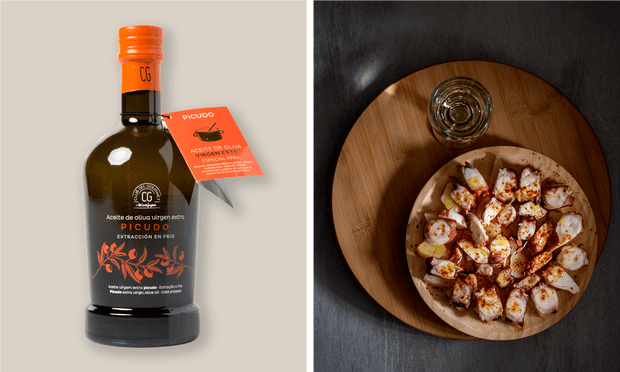 7 Mallorca's light and summery tumbet Mallorquin
The Balearics' largest island Mallorca not only impresses with its embutidos (charcuterie), but also with the peerless quality of its vegetables. One popular result is tumbet Mallorquin, like French ratatouille or Spanish pisto, perfect for the summer months. Sliced aubergine, red peppers, courgettes, potatoes, onion and garlic are each sautéed separately in olive oil, layered, topped with tomato sauce and salt flakes, then baked.
Dress your extra-fresh summer veg with an extra-fine Picudo olive oil from Club Del Gourmet – and find an exceptional range of Club del Gourmet charcuterie to sit alongside
8 Bocadillo de calamares in Madrid
The Spanish capital may have more than 20 Michelin stars to its name, but its favourite food could just be the humble bocadillo de calamares, a made-to-order sandwich of deep-fried squid rings in pan cristal, or glass bread – ideally paired with a caña (a small beer). While you're in the area, it would be remiss not to sample some of the city's other specialities, namely creamy croquetas de jamón, ham croquettes, or spicy patatas bravas.
Find local favourites such as these at the Gourmet Experience in El Corte Inglés Serrano or Castellana Madrid, where top Madrileño chefs cook up the city's classics
Looking to recreate a Spanish dish at home or experience it cooked by a leading local chef? Find the finest ingredients at El Corte Inglés' Club Del Gourmet, showcasing Spanish delicacies and renowned culinary brands, or visit the Gourmet Experience – in-store restaurants helmed by some of the country's best chefs (including nine Michelin-starred chefs). Find out more here