PHL on track in SEAG – CDM
May 18, 2022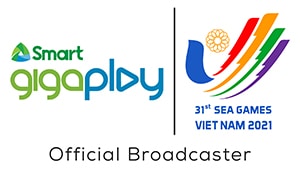 HANOI—Chef de mission Ramon Fernandez was guardedly optimistic of the country finishing third in the overall medals race of the31st Vietnam Southeast Asian Games.
"We are halfway through the Games, and we are in the top three of the medal standings, thank God," Fernandez said on Tuesday. "We are well within our target of finishing at least third overall. We just have to maintain our performance until the end."
Team Philippines tallied 30 gold, 34 silver and 50 bronze medals as of Monday night to keep No. 2 Thailand within striking distance a 34-35-50 golf-silver-bronze tally. Host Vietnam looked out of reach with 83-50-55.
The Philippine Sports Commission (PSC) is also looking closely at the athletes' performance for the agency to decide which sports merit continued support from the government, said Fernandez, a commissioner of the PSC.
"Since the COVID-19 pandemic struck, the government sports agency has been coping with scarce resources, so it is only fitting that they are used wisely for the national sports associations and their respective athletes," he said.
The PSC receives monthly remittances from the Philippine Amusements and Gaming Corp. (Pagcor) but the contributions have fluctuated since March 2020 because of the pandemic.
"We're still under the pandemic so Pagcor remittances to the PSC have not reached the previous peak levels we used to have before this virus crisis," Fernandez said.
But PSC chairman William "Butch" Ramirez and the other commissioner, Fernandez said, make it a point that the needs of the NSAs and their athletes are met, including international exposure.
The PSC is spending P232 million for the 980-strong Philippine contingent's participation in these games. The delegation includes 641 athletes and 210 coaches in 38 sports.