Russia-Ukraine war: Russia claims capture of strategic town as fighting rages in east; Johnson and Zelenskiy hold talks – live
May 28, 2022
Russia claims capture of Lyman
Russian forces are now in full control of the town of Lyman in eastern Ukraine, the Russian defence ministry has claimed.
Yesterday, Ukraine reported Russia had captured most of Lyman but that its forces were blocking an advance to Sloviansk, a city a half-hour drive further southwest.
Ukrainian and Russian forces had been fighting for Lyman for several days.
Earlier, the UK warned that control of the town would give Russia "an advantage in the potential next phase of the Donbas offensive, when it will likely seek to advance on key Ukrainian-held cities deeper in Donetsk Oblast, Sloviansk and Kramatorsk".
A London host of a Ukrainian family has written to her local food bank "begging for help" because rising energy costs mean she can no longer afford to feed her new guests.
The Ukrainian family, now coming to a food bank in Euston, north London, every week, is among a growing number of recently arrived refugees from the war-torn country relying on handouts to survive, according to charities.
Helena Aksentijevic, manager of the Euston food bank, said she had been handed the letter by the Ukrainian family. It was from the host and said that they were struggling to cover the extra cost of feeding two women and two children, as well as additional energy costs.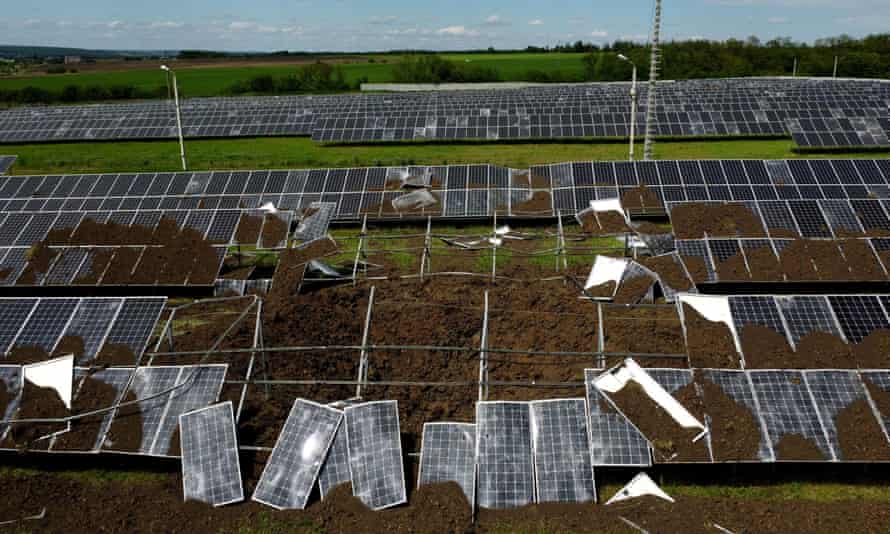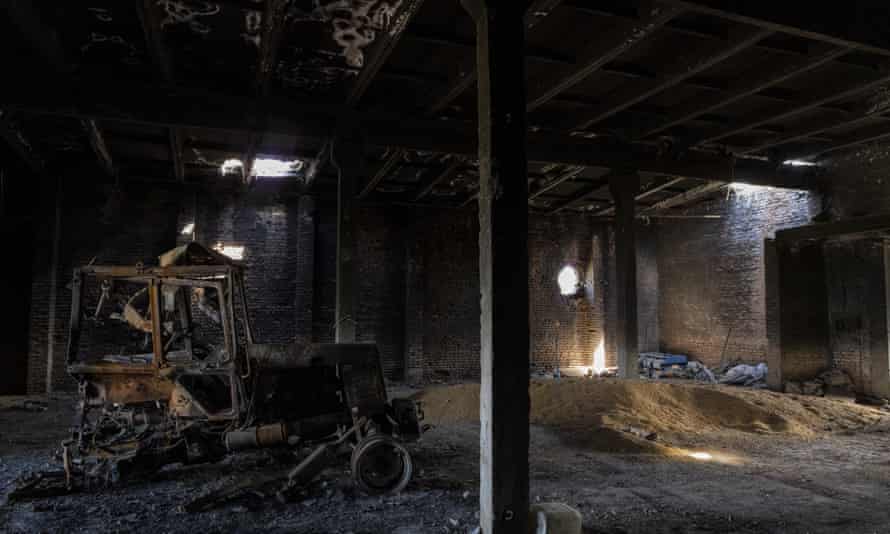 A summary of today's developments
Russian forces are now in full control of the town of Lyman in eastern Ukraine, the Russian defence ministry has claimed.
Boris Johnson and Volodymyr Zelenskiy discussed concerns over food supplies in a phone call today.
Vladimir Putin spoke with Emmanuel Macron and Olaf Scholz and according to the Kremlin he told them that continuing arms supplies were "dangerous", warning "of the risks of further destabilisation of the situation and aggravation of the humanitarian crisis". Russia was willing to discuss ways to make it possible for Ukraine to resume shipments of grain from Black Sea ports, the Kremlin said.
Spain is sending a battery of surface-to-air missiles and around 100 troops to the Nato forward presence mission in Latvia, joining around 500 compatriots already present in the Baltic state, El País has reported.
Ben Grant, the son of a Conservative MP, has told how he helped save a fellow British volunteer fighter in Ukraine while under heavy Russian gunfire after he was injured by a landmine.
A ship has entered the Ukrainian port of Mariupol for the first time since Russia completed its capture of the city to load metal and ship it east to Russia in a move Kyiv branded as "looting"
Ukrainian presidential adviser and peace talks negotiator Mykhailo Podolyak has said any agreement with Russia cannot be trusted and Moscow's invasion can only be stopped by force, Reuters reports.
The governor of Ukraine's Luhansk region, Serhiy Gaidai, has said that there are some 10,000 Russian troops in the eastern region, Reuters report, adding it could not independently verify the claim.
President Zelenskiy accepted the situation in Donhas was "very difficult", saying in a Friday night address that invading forces "have concentrated maximum artillery, maximum reserves" to the region.
More on today's conversation between Vladimir Putin, Olaf Scholz and Emmanuel Macron.
Agence France-Presse reports that Scholz and Macron asked Putin for "serious direct negotiations" with Volodymyr Zelenskiy to find "a diplomatic solution to the conflict."
During an 80-minute conversation with the Russian president, the two EU leaders "insisted on an immediate ceasefire and a withdrawal of Russian troops," the German chancellor's office said.
The German chancellor and the French president also "called on the Russian President to ensure an improvement in the humanitarian situation of the civilian population" in Ukraine.
The two European leaders "took positive note of the Russian president's commitment to treat captured fighters in accordance with international humanitarian law, in particular the Geneva Conventions, and to ensure unhindered access to the International Committee of the Red Cross".
The global food supply, which has been hit by Russia's action in Ukraine, was also discussed.
Putin assured that he "wants to allow the export of grain from Ukraine, especially by sea," the German chancellery added.
The three leaders also agreed on the "central role" the United Nations has to play to guarantee exports.
My colleagues Jon Ungoed-Thomas and Gemma Handy report on the Russia-linked superyachts "going dark" to avoid tracking systems.
In the sparkling azure waters of Antigua, the gleaming £95m superyacht Alfa Nero could be seen at anchor last week by sightseers enjoying the Caribbean coastline. But few of the tourists who spotted its sleek black hull would have appreciated it was quite a find.

Since the invasion of Ukraine, the superyacht, which is linked to the Russian billionaire Andrey Guryev, has vanished off the global tracking maps used to locate marine traffic.

An investigation by the Observer this weekend reveals it is one of at least six superyachts linked to UK-sanctioned oligarchs which have "gone dark" on ocean tracking systems. The owners of these yachts will almost certainly realise they are at risk of being targeted in a global hunt for the assets of Russia's super-rich.

At least 13 such vessels with a total value of nearly £2bn have already been impounded since the invasion of Ukraine, from southern France to Fiji. In the latter case, the superyacht Amadea, allegedly linked to the gold billionaire Suleiman Kerimov, was seized on behalf of the US.

Analysts report an increase in Russian-linked yachts which are turning off the automatic identification system (AIS) equipment used for tracking large vessels. The system can be turned off for legitimate reasons, but experts believe some vessels want to avoid detection.
Read the full report here.
Spain is sending a battery of surface-to-air missiles and around 100 troops to the Nato forward presence mission in Latvia, joining around 500 compatriots already present in the Baltic state, El País has reported.
The Spanish defence ministry "plans to deploy in Latvia a battery of surface-to-air NASAMS," or Norwegian advanced surface to air missile system, El País said as Nato beefs up its presence in the Baltic region in the face of Russia's offensive in Ukraine.
Robles was speaking as she attended an armed forces day military parade in the northern town of Huesca, ahead of the 40th anniversary of Spain's incorporation into Nato on 30 May 1982.
After Russia invaded Ukraine on 24 February, Spain announced it was sending 150 additional troops to Latvia to beef up an initial 350-strong contingent deployed in 2017 as Nato responded to Russia's 2014 annexation of Crimea by deploying battle groups on the body's eastern flank.
Spain also pledged after the Russian invasion to supply offensive military hardware to Ukraine after initially suggesting it would only supply military support as part of an EU package.
"When we defend Ukraine we are defending our values of democracy," said Robles, adding Madrid was in so doing standing up against the "cruelties" of the Russian regime.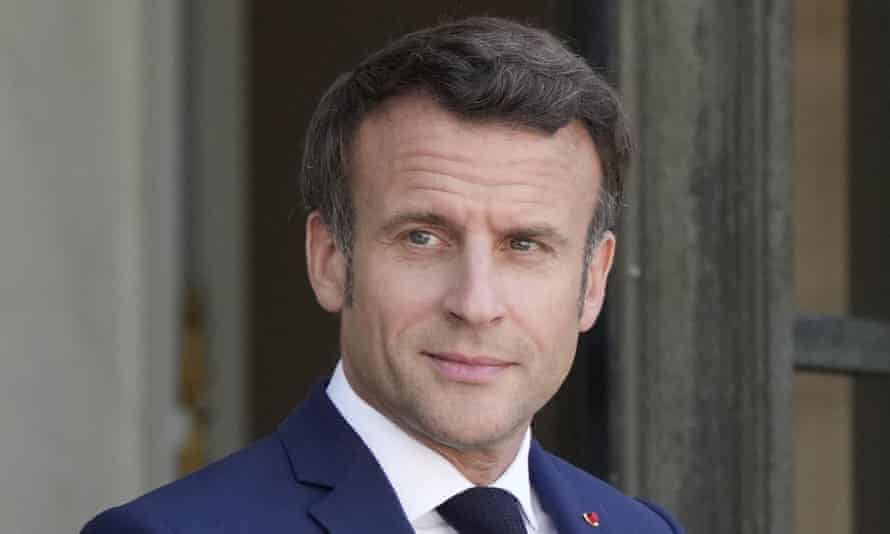 More on Vladimir Putin's phone conversation with the French president, Emmanuel Macron, and Germany's chancellor, Olaf Scholz.
Reuters reports that Putin warned Macron and Scholz against ramping up arms supplies to Ukraine, saying they could further destabilise the situation in the pro-Western country.
Putin told them the continuing arms supplies were "dangerous", warning "of the risks of further destabilisation of the situation and aggravation of the humanitarian crisis", the Kremlin said.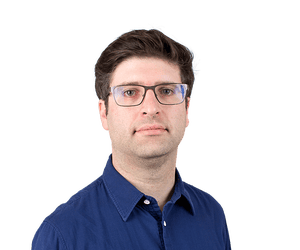 Shaun Walker
My colleague Shaun Walker reports on TV news chief Viktor Muchnik, who closed down his Siberian TV station and fled Russia when journalists faced jail for reporting on Ukraine.
On the ninth day of Vladimir Putin's war in Ukraine, editor-in-chief Viktor Muchnik gathered the staff of TV2 for a meeting at their small newsroom in the Siberian city of Tomsk.

New wartime laws meant the whole newsroom risked jailtime for reporting on the conflict, Muchnik told them, and TV2 had just been officially blocked by Russia's communications watchdog, along with many other independent media outlets.

"All of us who wanted to change things for the better here, at this moment we can feel we have failed," said Muchnik, reflecting bitterly on his three decades of work at one of Russia's most resilient media outlets.

The journalists drained glasses of wine, and almost everybody cried. Then Muchnik signed resignation papers for the entire collective. A few days later, he and his wife, Viktoria, who also worked for TV2 for more than a quarter of a century, packed a couple of suitcases and flew out of Russia, probably for ever.

Read more here.
Former Ukrainian president Petro Poroshenko was prevented from leaving Ukraine to take part in a meeting of a Nato body in Lithuania, his party's parliamentary faction has said.
Reuters reports Poroshenko was stopped twice at a border crossing with Poland while he was on his way to the meeting of Nato's Parliamentary Assembly, a consultative interparliamentary organisation, a statement said.
Ukrainian media reported Poroshenko could not cross the border due to "technical problems" with a permit allowing him to leave the country.
His European Solidarity parliamentary faction said: "Poroshenko had received all the formal permissions to leave the country and had been included … in the official delegation of the Parliament of Ukraine for this event."
Poroshenko was to have several high-level meetings in Vilnius, including with the president of Lithuania Gitanas Nauseda. He was also scheduled to participate in a meeting of the European People's Party in Rotterdam, it said.
In January, Poroshenko won a court ruling allowing him to remain at liberty while being investigated for treason in a probe he says was a politically motivated attack linked to allies of his successor, president Volodymyr Zelenskiy.
Poroshenko is being investigated in connection with the financing of Russian-backed separatists in the east of the country through illegal coal sales in 2014-15.
The Russian president, Vladimir Putin, told the leaders of France and Germany in a phone call today that Russia was willing to discuss ways to make it possible for Ukraine to resume shipments of grain from Black Sea ports, the Kremlin said.
Russia and Ukraine account for nearly a third of global wheat supplies, while Russia is also a key global fertiliser exporter and Ukraine is a major exporter of corn and sunflower oil.
Reuters reports that the Kremlin said:
For its part, Russia is ready to help find options for the unhindered export of grain, including the export of Ukrainian grain from Black Sea ports.
It added that Putin also said Russia was willing to resume talks with Ukraine.
Special attention was paid to the status of the negotiations that are frozen because of Kyiv. President Vladimir Putin confirmed the Russian side's openness to resume dialogue.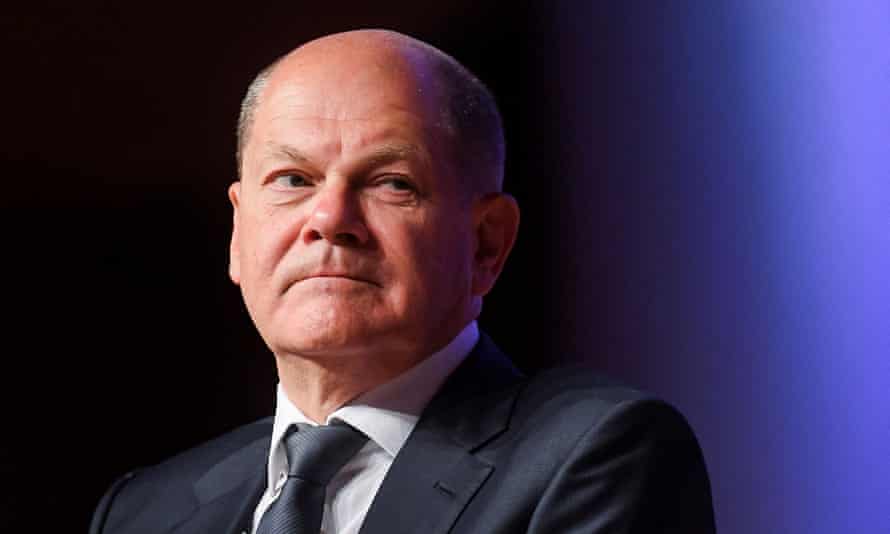 The Kremlin said Putin also informed French president, Emmanuel Macron, and the German chancellor, Olaf Scholz, that Russia was ready to increase its export of fertilisers and agricultural products if sanctions against it were lifted – a demand he has raised in conversations with the Italian and Austrian leaders in recent days.
Ukraine and Western countries have accused Russia of weaponising the food crisis created by its invasion of Ukraine, which has sent the prices of grains, cooking oils, fuel and fertiliser soaring.
Russia has blamed the situation on Western sanctions against it, and on the mining of Ukrainian ports.
Johnson and Zelenskiy discuss concerns over food supplies in phone call
We reported earlier on Boris Johnson and Volodymyr Zelenskiy's phone call.
Asked what the two men discussed, a Downing Street spokeswoman said:
The prime minister said that the UK will continue to support the heroic Ukrainian armed forces in their efforts to defend their homeland against this barbaric attack, including helping provide the equipment they need.

The leaders spoke about Putin's despicable blockade of Odesa, Ukraine's biggest shipping port.
The spokeswoman added that the UK was involved in "intensive work… with international partners to find ways to resume the export of grain from Ukraine to avert a global food crisis".
He said that the UK would work with G7 partners to push for urgent progress.

The leaders agreed next steps and the imperative for Russia to relax its blockade and allow safe shipping lanes.
The son of a Conservative MP has told how he helped save a fellow British volunteer fighter in Ukraine while under heavy Russian gunfire after he was injured by a landmine.
Ben Grant arrived in Ukraine in March, when he told the Guardian he was moved to volunteer after seeing footage of a Russian bombing of a house where a child could be heard screaming. He said he went without telling his mother, MP Helen Grant, he was going.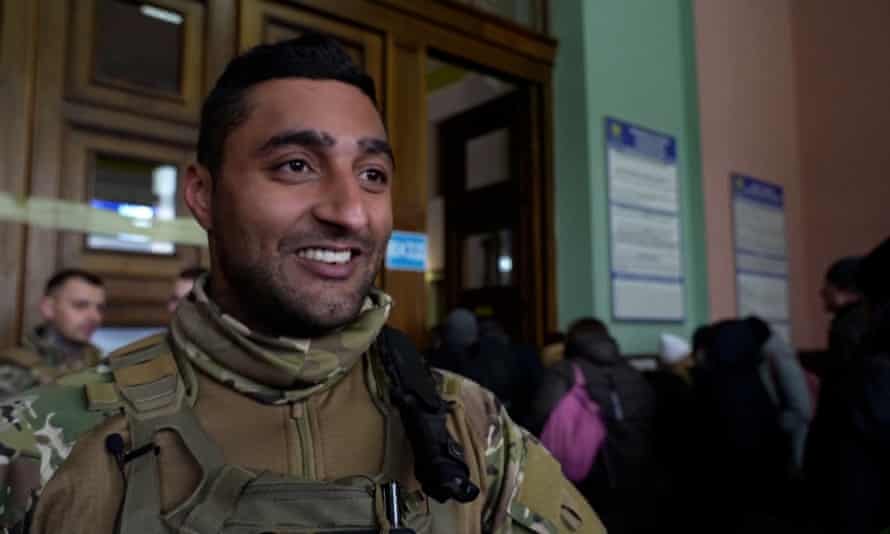 Dramatic video footage, published by the Telegraph, follows the 30-year-old, who is a veteran of Afghanistan and a former Royal Marine, screaming: "We've got to move now or we're gonna die!"
Meanwhile, he and others dragged former grenadier guard Dean Arthur to safety after a Russian ambush in a woodland north of Kharkiv earlier this month.
He told the newspaper of his terror, saying: "I've never experienced anything like that in my life."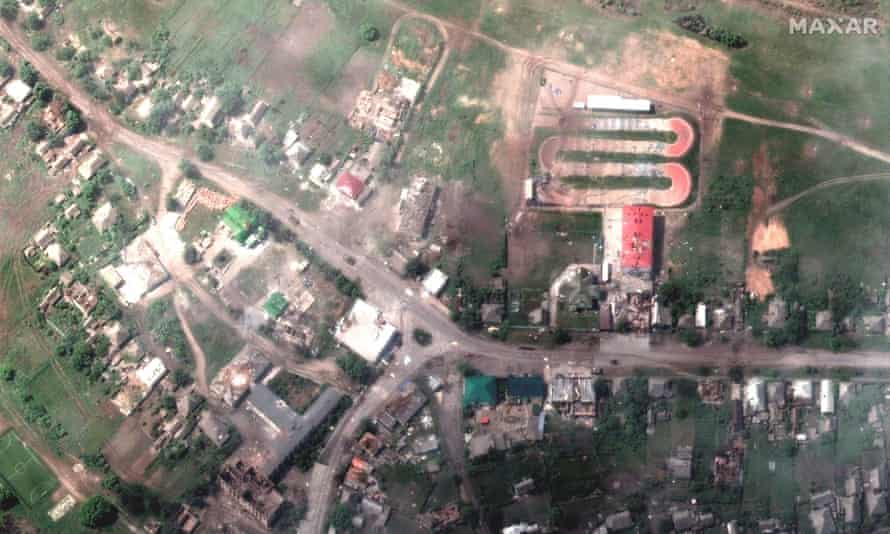 More on the town of Lyman in eastern Ukraine which the Russian defence ministry claims Russian forces are now in full control of.
Reuters is reporting on a statement from the Russian defence ministry which said:
Following the joint actions of the units of the militia of the Donetsk People's Republic and the Russian armed forces, the town of Krasny Liman has been entirely liberated from Ukrainian nationalists.
Krasny Liman, which had a population of around 20,000 people before the hostilities broke out, is the town's old name.
Located in the north of the eastern Donetsk region, Lyman lies on the road to Sloviansk and Kramatorsk, the capital of the Ukrainian-controlled part of the region.
Ukraine's president, Volodymyr Zelenskiy, said he has had a phone conversation with the UK prime minister, Boris Johnson.
In a tweet, Zelenskiy said they had spoken about "strengthening defence for Ukraine, intensifying work on security guarantees, supplying fuel to Ukraine".
He added: "We must work together to prevent a food crisis and unblock Ukraine's ports."
Ukraine has started receiving Harpoon anti-ship missiles from Denmark and self-propelled howitzers from the US, Ukrainian defence minister Oleksiy Reznikov has said.

"The coastal defence of our country will not only be strengthened by Harpoon missiles they will be used by trained Ukrainian teams," Reznikov wrote on his Facebook page.

He said Harpoon shore-to-ship missiles would be operated alongside Ukrainian Neptune missiles in the defence of the country's coast including the southern port of Odesa.
Reznikov said the supplies of Harpoon missiles were the result of cooperation between several countries, saying the deliveries from Denmark took place "with the participation of our British friends".
Ukraine has also received a range of heavy artillery pieces, he said, including modified US-made M109 self-propelled howitzers that will allow the Ukrainian military to strike targets from longer distances.