Senator Go hails athletes
May 13, 2022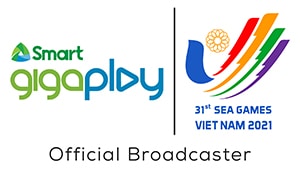 SEN. Christopher "Bong" Go hailed the Filipino athletes who have so far clinched medals for the country in the ongoing 31st Southeast Asian Games in Hanoi, Vietnam.
In a statement, Go congratulated Mary Francine Padios for winning the Philippines' first gold medal and commended other athletes who have clinched early silver and bronze medals.
"I wish the rest of the Team Philippines a very good luck as we defend our overall championship," said Go, chair of the Senate Committee on Sports. "The Filipino people are all behind you!"
Go reaffirmed his unwavering support to the Philippine delegation which he said exemplified discipline and perseverance as they trained vigorously to represent the country at the regional meet.
"As chair of the Senate Committee on Sports, it is with great pride and honor that I express my sincerest gratitude and appreciation to each and every one of you, for showing your undying devotion to our country through sports, and for upholding the true spirit of patriotism," Go said.
Recognizing the athletes' dedication, Go reassured them that he would remain steadfast in advocating for their well-being and interest.
The senator also said that he will always be proud of the Filipino athletes regardless of the results of the competitions, adding that their perseverance and efforts are already laudable.
Go reiterated that he will continue to promote and advance long-term and grassroots sports development in the country.