True colors: Why make the switch to a Zenbook OLED laptop
July 9, 2022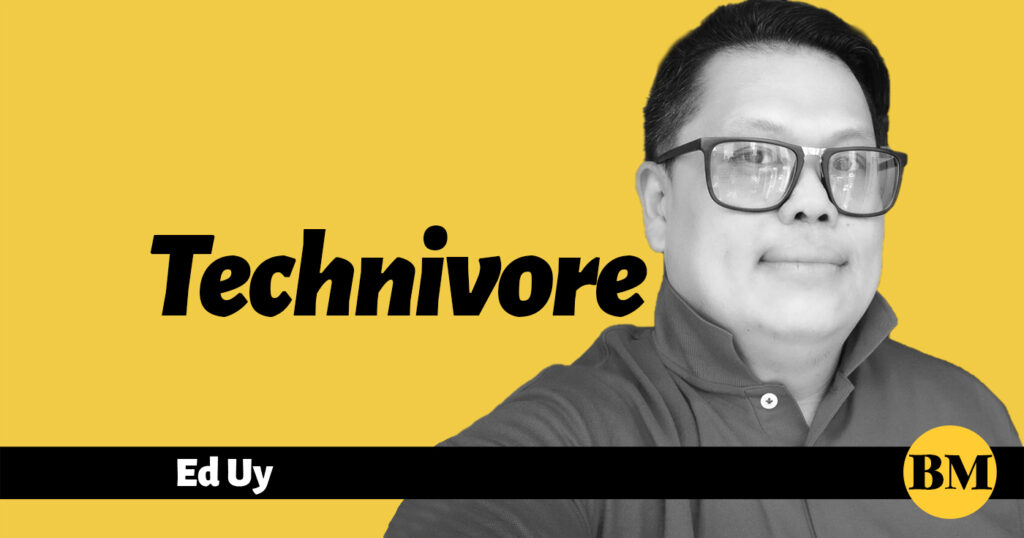 I WAS already in high school when I finally accepted that I badly needed eyeglasses after years of squinting and being in denial (that playing too much Family Computer was to blame). I could still remember the first time I wore them and walked out of the optical shop—as if on cue, the song "True Colors" began to play in my head, because for the first time, the world I saw became clearer and more vibrant.
That's the same sense of amazement I felt when I first tried out an Asus OLED laptop. Now you might think your display is fine, as I did too, but you'd be surprised at how much better it can get when you are working on an OLED screen. Asus Zenbook OLED laptops have been praised for having best-in-class color gamut, reproducing colors with superb real-life accuracy for professional-grade visuals.
The one I'm currently using to write this piece is the ZenBook 14X OLED (UX5401). As its name suggests, this stylishly compact laptop comes with a 14-inch OLED display with 90Hz refresh rate, 100 percent DCI-P3, a Pantone Validated panel, and a 12th Generation Intel Core i7 H-series processor with Intel Iris Xe graphics, promising a speed of up to 2.7x faster than the previous generation.
The Zenbook 14X OLED comes in Pine Grey color that gives it a classy, calm, professional look accentuated by the eccentric spun-metal finish on the lid. The finish though is quite the fingerprint magnet and the OC in me wanted to use a glove just to make sure it remains pristine.
The ZenBook 14X OLED retains the series' thin profile with a chassis measuring only 15.9mm thin. It is made of aluminum making it still lightweight at around 1.30kg. This small and light profile makes it easy to fit in your bag and be carried all day. For those doing hybrid work, you need to consider a laptop that's compact and light so that it's easy to carry around wherever your office for the day is.
It has a full-sized chiclet-style keyboard which Asus calls "Ergosense" and has 3 levels of white backlight. The keyboard has a 19.05 mm key pitch that is the same as a desktop keyboard allowing you to type with comfort and accuracy. For touch typists, good tactile feedback is important to let you know that your key press has been registered.
I find the integration of the Number Pad into the touchpad very intuitive and useful especially if you input a lot of numerical data. NumberPad 2.0 makes it a dual-function touchpad with an integrated LED-illuminated numeric keypad. Even when NumberPad is activated, the touchpad can be used for cursor control. As with other laptops, the power button also doubles as a fingerprint scanner/Windows Hello. While it is quite fast and responsive, I wished they placed it away from the keyboard and not beside the delete button as its more prone to accidental presses.
The laptop comes with Asus' ErgoLift hinge that elevates the keyboard by a few degrees for a more comfortable typing position and give it more breathing room. It can be pushed further to 180° to lay flat, should you need to show content with your colleagues around the table.
For I/O ports, the Zenbook 14X OLED has two ultrafast Thunderbolt 4 USB-C ports that support fast charging, 4K UHD external displays and up to 40 Gbps data transfers, and there's also an HDMI port and a USB 3.2 Gen 2 Type-A port alongside a microSD card reader. Just make sure you are inserting your microSD card in the right port and not the vent.
Audio and display: Let me start first with the audio since it blew me away. The Zenbook 14X OLED has a Dolby Atmos stereo sound system that's certified by the audio experts at Harman Kardon. Yes, I know almost every device has that Dolby Atmos certification, but the Zenbook 14X easily puts to shame other bigger laptops making them sound like a tinny transistor radio compared the Zenbook's loud speakers. It delivers powerful, immersive sound that's crystal-clear, with the multi-dimensional soundscape immersing you with sound that moves all around you with breathtaking realism.
Now for the headline feature of this laptop: the OLED touch screen display. OLED technology has become more mainstream in recent years and has been adopted widely for commercial usage, as the OLED panel not just enhances the viewing experience but also ensures good eye health.
OLED displays have the advantage of being easier on the eyes, due to the nature of the special organic light-emitting compounds they use. Compared to LCD displays it can reduce harmful blue light by up to 70 percent, making them extra gentle on the eyes to reduce the risk of retinal damage.
With the pandemic creating this new hybrid work setup, many professionals and students are working and studying from home and the amount of time they spend on laptop screens has exponentially increased. Regular screens produce high amounts of blue light, and this has been linked to problems like blurry vision, eyestrain, dry eye, macular degeneration, and cataracts. It can even cause some sleep issues. Using a laptop with OLED screen reduces exposure to blue light by 70 percent, making it more comfortable and healthier to one's eyes—something you should consider especially if you have younger children using the laptop. Since children's eyes are not fully developed, with a more transparent lens and cornea, harmful blue light can penetrate the eye more easily, potentially causing premature aging of the retina. Research has shown that in a five-year-old's eyes, approximately 60 percent of the received blue-light emissions pass through to the retina, compared to only around 20 percent for a 60-year-old adult.
The 16:10 2.8K UHD OLED NanoEdge display on the Zenbook 14X OLED delivers stunningly detailed and realistic visuals, with ultra-vivid colors, Pantone Validated color accuracy, and a cinema-grade 100 percent DCI-P3 color gamut. It's also VESA DisplayHDR True Black 500 certified for deep blacks and increased dynamic range.
With its cinema-grade 100 percent DCI-P3 color gamut, colors reproduced on the display are richer more vivid and lifelike. This makes it ideal for creatives and photographers who do color-intensive projects. Asus OLED laptops also maintain a 100 percent DCI-P3 color gamut at both high and low brightness levels, compared to a standard LCD laptop where the color gamut is reduced dramatically at low brightness levels.
Lastly, refresh rate has been upped to 90Hz from the usual 60Hz for smoother transitions and animations.
Simply put, the display of the Zenbook 14X OLED is amazing and easily one of the best displays I've seen in a laptop.
Performance and battery: The Asus Zenbook 14X OLED is equipped with Intel's 12th Generation Alder Lake-based CPU and our unit has an Intel Core i7-12700H processor and 16GB RAM. Throughout our review, everything ran smoothly and we didn't encounter any slowdown despite opening and switching between multiple tabs and browser windows, office apps and doing some light photo and video editing and gaming. This isn't a gaming laptop but Intel Iris Xe does well for an ultra-portable notebook. I installed Valorant and some racing games like Asphalt and I didn't have any problems.
As for the battery it comes with a 63Whr battery that lasted me for around 6 hours doing light work and at least 5 hours when used to watch movies and play games. You don't have to worry though as the 100W USB-type C charger can fully charge it in about an hour. If only the charger was as ultra-portable as the Zenbook itself. For wireless connectivity solutions the Zenbook 14X OLED supports the latest WiFi 6 made even better by Asus WiFi Master Premium technology, which includes Asus WiFi Stabilizer to filter out wireless interference and Asus WiFi SmartConnect to select the best WiFi source, so you'll always enjoy the fastest possible speeds.
The Zenbook 14X OLED ships with Windows 11 and, thankfully, Asus kept bloatware to a minimum with only McAfee antivirus and the MyAsus App preinstalled. MyASUS is a collection of handy apps and tools that pairs your iOS or Android phone with your Zenbook for easy multitasking. Link to MYAsus makes your files easy to access, wherever you are: you can transfer files quickly between your phone and your laptop, access your laptop's storage remotely from anywhere, mirror your mobile apps on your laptop, or even use your mobile device as an extended PC screen. It also gives you access to additional settings, system updates, battery life indicator, etc.
Final word: The Asus Zenbook 14X OLED comes with notable refinements including the latest 12th Generation Intel Processor, Windows 11, and one of the best displays in a laptop, in a sleek and premium package. It also has a touch screen plus great
sounding speakers that also make it an excellent entertainment device for watching your favorite videos or streaming content. If connectivity is a priority, the Zenbook presents a complete set of ports, with Thunderbolt 4 for fast transfers and a 100W adaptor for faster charging and WiFi 6 support. For young professionals and executives, or those working in creatives/photography and value the importance of accurate colors and vibrant details, the Asus Zenbook 14X OLED is a solid investment. If you are working long hours in front of the screen, it's time to give your eyes the treat it deserves and get yourself this OLED laptop.