Warehouse staff in Coventry stop work in UK's first official Amazon strike – business live | Business
January 25, 2023
Key events
Amazon: Warehouse strike will have 'zero impact' on customers
Amazon said its customers would not be affected by the strike at the Coventry warehouse near Birmingham airport, known as BHX4. It is not a centre that directly services customer orders, but provides stock to UK fulfilment centres.
The company claimed that normal operations are continuing at the warehouse and across its UK network. It said in a statement:
A tiny proportion of our workforce is involved. In fact, according to the verified figures, only a fraction of 1% of our UK employees voted in the ballot – and that includes those who voted against industrial action.

We appreciate the great work our teams do throughout the year and we're proud to offer competitive pay which starts at a minimum of between £10.50 and £11.45 per hour, depending on location. This represents a 29% increase in the minimum hourly wage paid to Amazon employees since 2018.

Employees are also offered comprehensive benefits that are worth thousands more—including private medical insurance, life assurance, subsidised meals and an employee discount, to name a few.
A fifth of workers at the Coventry warehouse – 300 out of 1,500 – are members of the GMB union and expected to strike today, according to the union. Senior organiser Amanda Gearing said this morning that more were joining the union and the industrial action because they don't want to cross picket lines.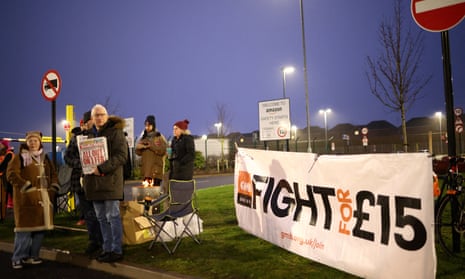 German business morale improves in January
In Germany, business morale brightened this month, as Europe's biggest economy began the new year with easing inflation and an improved economic outlook.
The Ifo Institute said its business climate index rose to 90.2 points in January from 88.6 in December.
Confidence improved in both manufacturing and the service sector, according to Clemens Fuest, the Ifo president. In manufacturing, companies said their current situation had improved along with their expectations for the next six months. Order volumes are still declining, but production is set to increase in the months ahead.
While service firms were less pessimistic about the months ahead, they said their current business was performing less well, in particular in transport and logistics, and hospitality.
Optimism improved notably in trade while confidence in construction rose only slightly.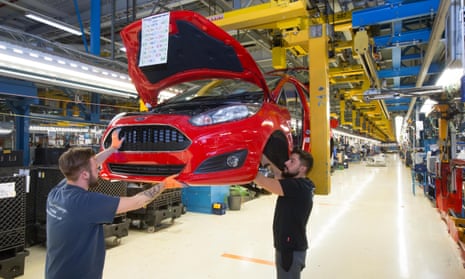 Microsoft investigating issues with Teams and Outlook
Microsoft said it was investigating problems impacting some of its services, after the messaging system Teams and email platform Outlook went down for users around the world.
The service status monitoring website Downdetector recorded thousands of users reporting problems with Outlook, Microsoft 365 and XBox Live on Wednesday morning.
The site had detected 4,132 incidents of people complaining of outages on Outlook in the UK as of 7.54am on Wednesday, while 1,971 complaints of Microsoft Teams outages had been reported by just after 8.10am.
Microsoft 365 Status, an account showing updates on Microsoft 365 service incidents, tweeted: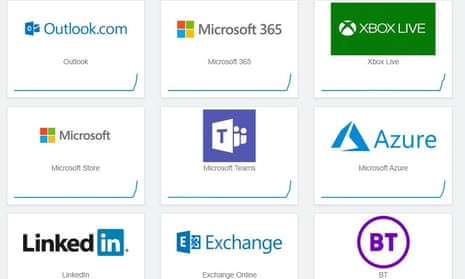 Gloomier UK growth outlook leaves black hole in budget – report
The government's spending watchdog has warned that Britain's prospects for growth have worsened, and that it would revise its forecasts down.
In a private submission to the Treasury, the Office for Budget Responsibility told the chancellor, Jeremy Hunt, that it overestimated the prospects for medium-term economic growth and would lower them, the Times reported.
The downgrade would wipe out the government's £9.2bn headroom in Hunt's autumn statement in November, leaving little room for tax cuts or other measures as he prepares for his spring budget on 15 March.
Yesterday, figures from the Office for National Statistics showed that UK government borrowing more than doubled in December to £27.4bn, the highest December figure on record, largely because of spending on energy support schemes and higher debt interest payments (also at a record). Economists said big budget giveaways looked unlikely as a result.
Victoria Scholar, head of investment at interactive investor, has looked at the Amazon strike.
Amazon workers are staging their first ever UK walkout today in Coventry in a dispute between members of the GMB Union and the tech giant over pay and conditions. Workers want to be paid £15 an hour and are currently offered between £10.50 and £11.45 depending on location. Amazon employees are adding to the slew of worker walkouts across the UK in many industries as inflation eats away at take-home pay. In August, Amazon offered workers a measly 50p per hour pay increase. The two sides are in a stalemate with workers struggling with the cost-of-living crisis which is reaching boiling point, while Amazon has been trying to slim down its costs with little desire to increase them.

While Amazon fared extremely well during the pandemic thanks to the e-commerce boom and surge in parcel deliveries, the return to physical stores post covid along with soaring inflation meant 2022 was a tough year for tech all round. Earlier this month CEO Andy Jassy said he was planning to axe around 18,000 jobs to weather the tough economic times, a move that has helped to instil confidence among investors, reflected by its shares which are up by more than 12% year-to-date in stark contrast to last year's slide.
In financial markets, moves are muted in early trading. The FTSE 100 index is unchanged at 7,760 while Germany's Dax and France's CAC edged up 0.1%, Italy's FTSE Mib slipped nearly 0.1% and Spain's Ibex is down 0.2%.
EasyJet shares jumped more than 7% after the airline reported strong bookings in January and said it would beat profit expectations for 2023. It said it had seen the return of the traditional January boom in bookings, hitting record numbers on several days, as customers booked flights and package holidays for the months ahead and this summer.
The pound is slightly lower against the dollar at $1.2326 and against the euro at €1.1320.
Amanda Gearing, GMB senior organiser, was asked whether Amazon is able to attract care home or NHS workers (who are also on low pay) by offering sign-on bonuses, even for temporary work.
She said:
If you talk to Amazon workers, they are being attracted to work elsewhere. It's not a place where you work for very long. They work you really hard. It's a pressure cooker environment in there. They're using computers to assess the targets and workers don't know what the targets are.

I can't see workers wanting to come from care homes and other places to work for Amazon I'm afraid.
Introduction: Warehouse staff in Coventry stop work in UK's first Amazon strike
Good morning, and welcome to our rolling coverage of business, the financial markets and the world economy.
Amazon workers at a warehouse in Coventry will strike over pay today, the first time the e-commerce giant has faced industrial action in the UK.
The GMB union, which has organised the strike, expects about 300 staff out of 1,500 at the site to take part.
Amanda Gearing from GMB, who is leading the strike, has been on radio 4's Today programme. Speaking from the picket line, she said more workers were joining the strike and the union, and called on Amazon (which does not recognise the GMB union) to come to the negotiating table.
They should be listening to their workers and their workers are asking them to give them better pay, terms and conditions and get around the table with the union.
The warehouse workers are asking for a pay rise to £15 an hour from £10.50 (they were given a 50p rise in August), she said.
They just can't live on that I'm afraid. £15 would mean that they are able to pay their bills. We've got the biggest cost of living crisis in decades and people are having to choose between heating their homes and eating. It's not good enough. Not from someone like Amazon that got billions and billions of pounds of profits during the pandemic.
Gearing said workers at other Amazon warehouses in the UK might follow suit. The US company has 70,000 workers here.
Coventry might be the start of it but it won't be the finish. We think people are watching on. We know there are workers at other centres that feel exactly the same and they are just waiting to see what happens.
There were several unofficial wildcat strikes across Amazon's UK warehouses last August, when hundreds of workers staged spontaneous walkouts, sit-ins and work slowdowns in protest over pay, but this is the first balloted industrial action.
Factory gate inflation in the UK has slowed further, according to the latest data from the Office for National Statistics. This will eventually feed into consumer price inflation.
Producer input prices (costs like raw materials) rose by 16.5% in the year to December, down from 18% in the year to November, and 20.2% in the year to October. Factory gate prices rose at at an annual rate of 14.7% in December, down from 16.2% in November.
In more bad news for the embattled US tech sector, Microsoft gave a gloomy outlook last night, with revenue growth slowing in several areas including its cloud computing service Azure, despite releasing better-than-expected results. The electric carmaker Tesla will report fourth-quarter results later today.
Asian shares rose to seven-month highs but later gave up much of their gains, while the Australian dollar hit multi-month highs after inflation in the country rose to 7.8% in the fourth quarter from 7.3%.
The Agenda
9am GMT: Germany Ifo business climate for January (forecast: 90.2)

12pm GMT: US MBA Mortgage applications for week of 20 January

3pm GMT: Bank of Canada interest rate decision (forecast: 25bps rise to 4.5%)