Sports Direct owner buys historic Savile Row tailor – BBC
November 24, 2022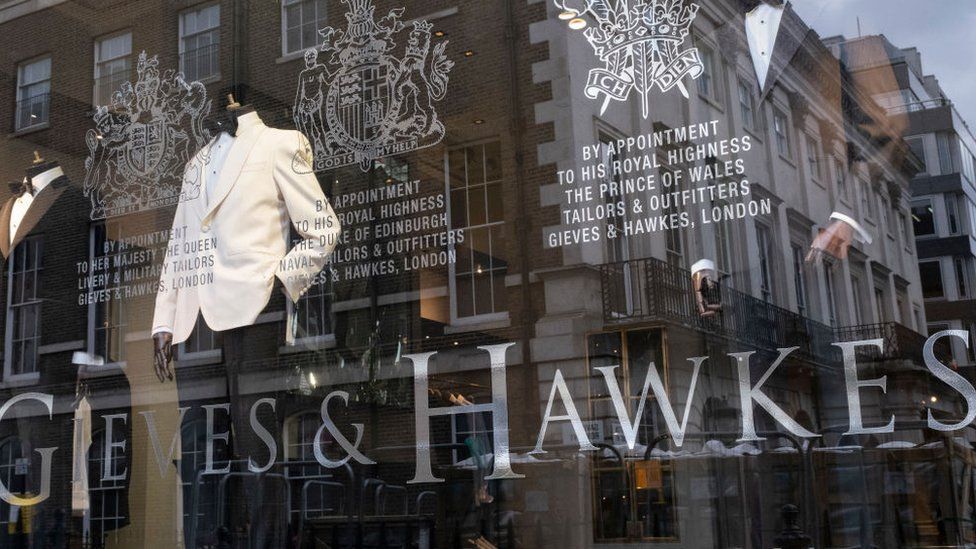 Sports Direct owner Frasers Group is buying Gieves & Hawkes, the historic Savile Row tailor, the BBC has learned.
The Frasers Group's chief executive said the move secured "a long-term future" for the 250-year-old firm.
The retail giant, which was founded by Mike Ashley, emerged as a potential buyer of Gieves & Hawkes in September.
It is understood all five of Gieves & Hawkes's UK stores will be part of the deal, including the flagship location at Number 1 Savile Row in London.
The shop is one of the world's most famous fashion addresses, with other stores located in Bath, Birmingham, Chester and Winchester.
Gieves & Hawkes is one of the oldest bespoke tailoring companies.
But it has faced uncertainty ever since its Hong Kong-based owner collapsed into liquidation last year.
Michael Murray, chief executive of Frasers Group, commented: "We are delighted to have acquired Gieves & Hawkes, securing a long-term future for an iconic 250-year-old brand.
"This acquisition further adds to our portfolio of strategic investments in luxury and premium brands."
Retail billionaire Mike Ashley has been one of the High Street's most prominent and colourful figures since founding Sports Direct, which eventually became Frasers Group, 40 years ago.
Mr Ashley recently stepped down from the board of Frasers Group but remains the group's controlling shareholder.
He had already handed over the running of the group to his son-in-law Mr Murray earlier this year.