How climate change drives heatwaves and wildfires in Europe
July 20, 2022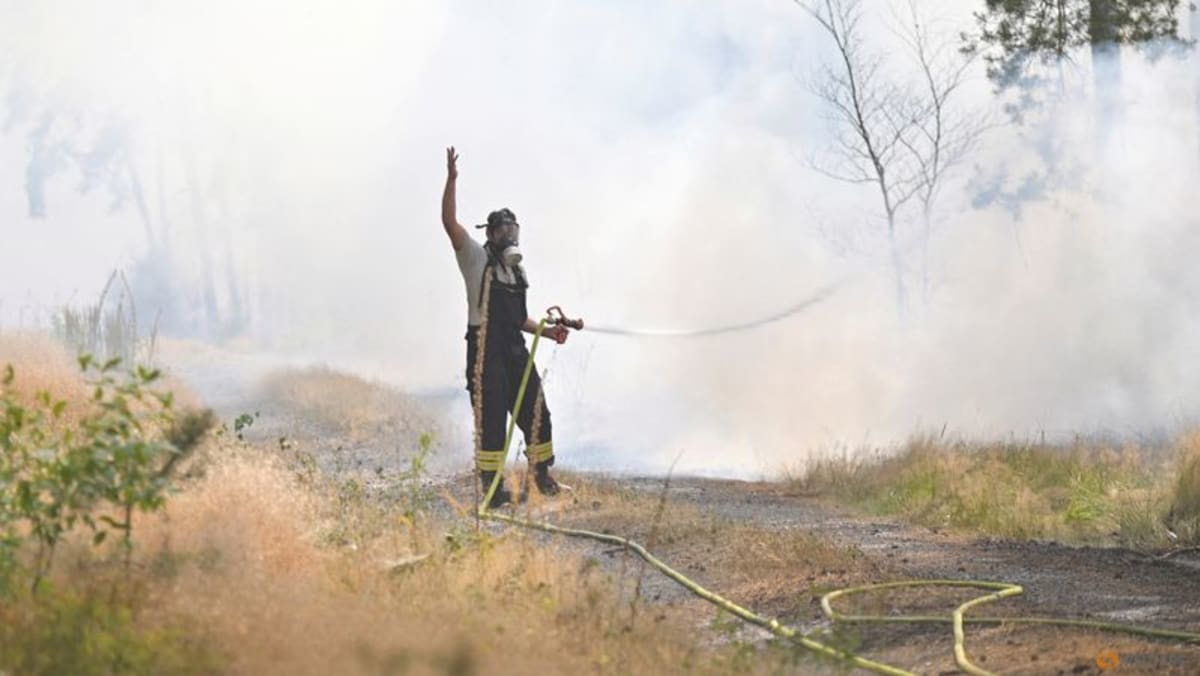 Hotter weather also saps moisture from vegetation, turning it into dry fuel that helps fires to spread.
"The hotter, drier conditions right now, it just makes [fires] far more dangerous," Copernicus senior scientist Mark Parrington said.
Countries such as Portugal and Greece experience fires most summers, and have infrastructure to try to manage them – though both have received emergency EU help this summer. But hotter temperatures are also pushing wildfires into regions not used to them, and thus less prepared to cope.
CLIMATE CHANGE ISN'T THE ONLY FACTOR IN FIRES
Forest management and ignition sources are also important factors. In Europe, more than nine out of 10 fires are ignited by human activities, like arson, disposable barbeques, electricity lines, or littered glass, according to EU data.
Countries, including Spain, face the challenge of shrinking populations in rural areas, as people move to cities, leaving smaller workforces to clear vegetation and avoid "fuel" for forest fires building up.
Some actions can help to limit severe blazes, such as setting controlled fires that mimic the low-intensity fires in natural ecosystem cycles, or introducing gaps within forests to stop blazes rapidly spreading over large areas.
But scientists concur that without steep cuts to the greenhouse gases causing climate change, heatwaves, wildfires, flooding and drought will significantly worsen.
"When we look back on the current fire season in one or two decades' time, it will probably seem mild by comparison," said Victor Resco de Dios, professor of forest engineering at Spain's Lleida University.