Sydney for foodies: The ultimate guide from cafes and bars to experiential dining
August 19, 2022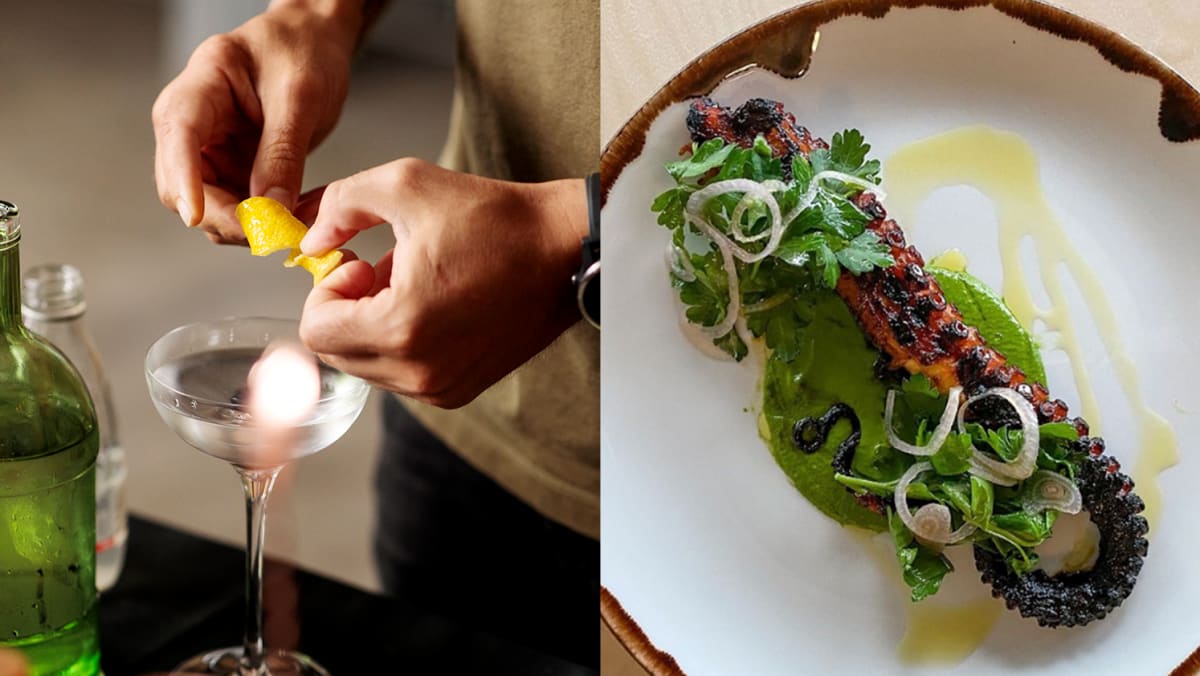 Menzies Bar is a European-styled bistro bar with bistro bites, wines and cocktails available all day and into the night. The Clocktower Bar is a classic cocktail bar, housed within the clock itself, having its clock mechanisms perched above the bar, paying homage to its heritage. Try its Clock Negroni (A$24), a heady mix of Tanqueray gin, a house sweet vermouth and Campari.
The Sky Bar on level ten wraps around the clock tower and features floor-to-ceiling glass bi-fold doors, allowing one to walk into the open-to-sky terrace and soak in the city views. Order the Clooney Tunes (A$22) with Casamigos Reposado tequila, mezcal, pineapple, fino sherry, jasmine honey and fresh lemon.
In the inner city, there's Re, which was named one of the World's Best Bars of 2021. It's also been named the World's Most Sustainable Bar, thanks to founder Matt Whiley's inventive approach to hospitality.
Re features tabletops, and staircases made with recycled bottles to look like terrazzo while glassware with minor imperfections were saved from the scrapheap. Even their drink coasters are made from post-consumer plastics.