Trump watched Jan 6 US Capitol riot unfold on TV, ignored pleas to call for peace
July 22, 2022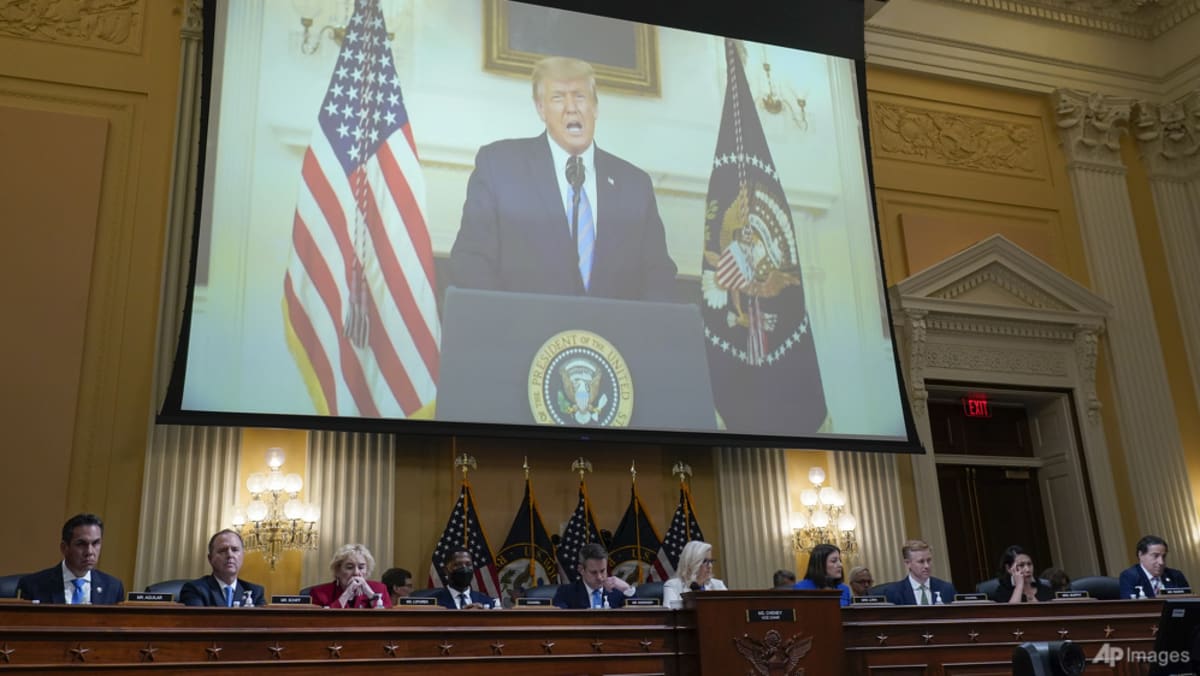 The onslaught on the Capitol, as Vice President Mike Pence met with lawmakers, led to several deaths, injured more than 140 police officers and delayed certification of Democratic President Joe Biden's victory in the November 2020 election.
Representative Adam Kinzinger, one of two Republicans on the committee, said Trump had no interest in calling off the rioters.
"The mob was accomplishing President Trump's purpose, so of course he didn't intervene," Kinzinger said.
Trump remains popular among Republican voters and continues to flirt with the possibility of running for president again in 2024. But a Reuters/Ipsos poll concluded on Thursday found his standing among Republicans has weakened slightly since the hearings began six weeks ago. Some 40 per cent of Republicans now say he is at least partially to blame for the riot, up from 33 per cent in a poll conducted as the congressional hearings were getting underway.
Trump denies wrongdoing and continues to claim falsely that he lost because of widespread fraud.
"These hearings are as fake and illegitimate as Joe Biden — they can't do anything without a teleprompter," Trump spokesperson Liz Harrington said in a post on his Truth Social social media site during the hearing.
OFFICERS FEARED FOR THEIR LIVES
Scheduled during the evening to reach a broad television audience, the hearing was shown on most of the major US television networks. Another round of hearings will begin in September, said the panel's Republican vice chairperson, Representative Liz Cheney.
Witnesses in the room were Matthew Pottinger, a deputy national security adviser under Trump, and Sarah Matthews, a deputy press secretary in his White House. Both resigned in the hours following the riot.
"If the president had wanted to make a statement and address the American people, he could have been on camera almost immediately," Matthews testified. "If he had wanted to make an address from the Oval Office, we could have assembled the White House press corps within minutes."