Tunisians vote on constitution set to bolster one-man rule
July 25, 2022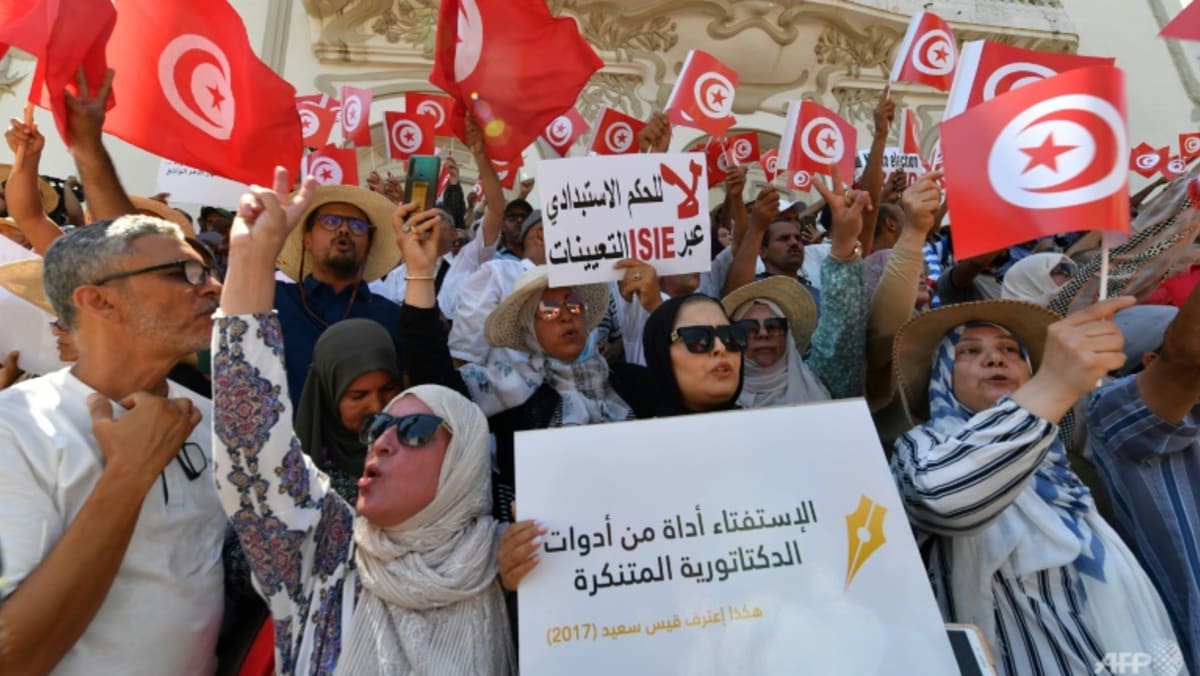 Sadeq Belaid, the legal expert who led the drafting committee, said Saied's version was "completely different" from that of the committee, and could install "a dictatorial regime".
Saied released a slightly amended document little more than two weeks before the vote, but even under the new draft, the president would be virtually impossible to force out of office.
REVOLUTIONARY "CORRECTION"
The draft has been heavily promoted in state media, and billboards bearing the Tunisian flag have appeared exhorting people to vote "yes".
"People don't know what they're voting on, or why," Cherif said.
Saied, a 64-year-old law professor, won a landslide victory in 2019 presidential elections, building on his image as incorruptible and removed from the political elite.
He has appeared increasingly isolated in recent months, limiting his public comments to official videos from his office – often diatribes against domestic foes he brands as "snakes", "germs" and "traitors".
He has vowed to protect Tunisians' liberties and describes his political project as a "correction" and a return to the path of the revolution.
"Lots of young people, the marginalised and excluded, are on his side," said political analyst Hamadi Redissi.
That popularity will continue to be tested in the coming months as Tunisians face soaring inflation, youth unemployment of 40 per cent and a looming deal with the International Monetary Fund that observers have warned could lead to more economic pain.
Cherif said that for now, "the fact that people can express themselves freely or go and vote 'no' without going to prison shows that we're not in a traditional dictatorship".
But, he added, "This constitution could create an authoritarian regime resembling the regimes Tunisia experienced before 2011."