Ukraine denounces deadly missile strike as war overshadows G20 meeting
July 15, 2022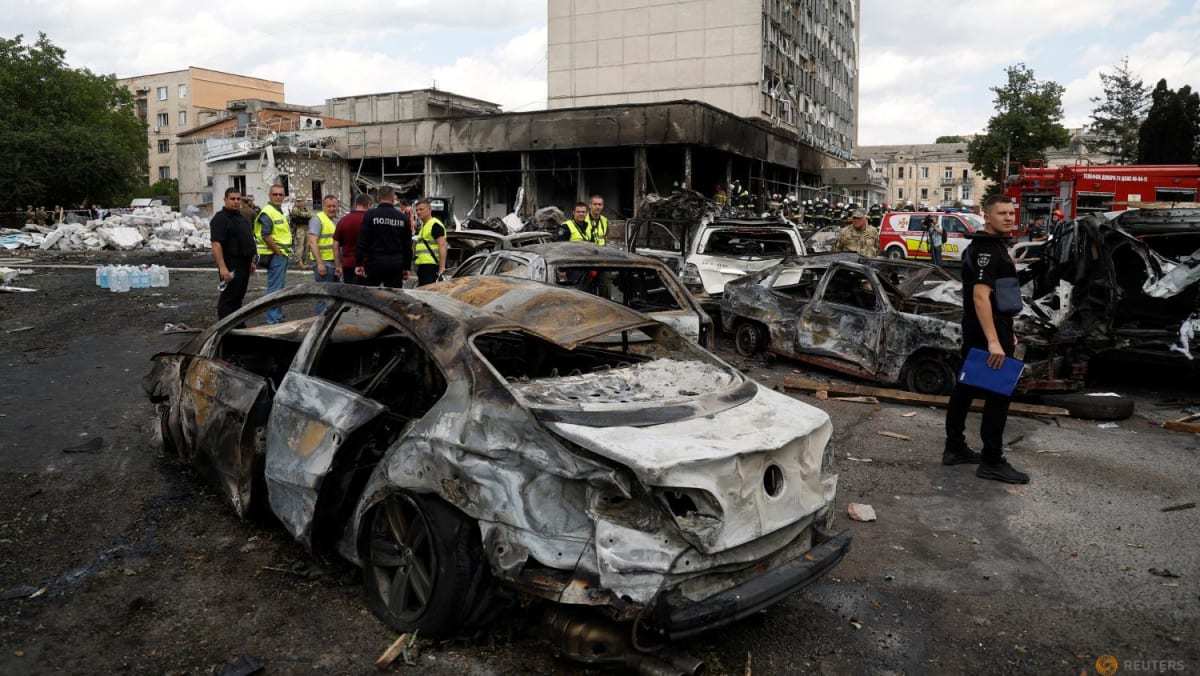 GHOST TOWN
The stepped-up Russian attacks on cities far from the front comes at a time when momentum appears to be shifting in the near-five-month war after weeks of Russian gains.
After capturing the eastern industrial cities of Sievierodonetsk and Luhansk in huge battles that killed thousands of troops on both sides, Russia has paused its advance. A Ukrainian general said on Thursday Kyiv had not lost "a single metre" of territory in a week.
Ukraine has meanwhile unleashed new HIMARS rocket systems received from the United States, striking targets deep in Russian-held territory.
It appears to have focused on Russian logistics, blowing up depots of ammunition that Moscow relies on for the massive artillery barrages that accompany its assaults.
Ukraine says it is preparing a counterattack in coming weeks to recapture a swath of southern territory near the Black Sea coast, where authorities installed by Moscow say they are planning referendums on joining Russia.
The war in Ukraine has sent prices soaring for grains, cooking oils, fuel and fertiliser, stoking a global food crisis.
Negotiators hope a deal will be signed next week.
The United States took steps on Thursday to facilitate Russian food and fertiliser exports by reassuring banks, shipping and insurance companies that such transactions would not breach Washington's sanctions on Moscow.
Enabling those Russian exports is part of attempts by the United Nations and Turkey to broker a package deal with Moscow that would unlock a blockade on the Black Sea port of Odesa to allow for shipments of Ukrainian grain.
The eastern Ukrainian town of Popasna that fell to Russian forces two months ago is now a ghost town with little sign of life.
A Reuters reporter who visited the town on Thursday found it almost deserted, with nearly all apartment buildings destroyed or heavily damaged.
Former resident Vladimir Odarchenko stood inside his damaged home and surveyed the debris strewn across the floor.
"I have no idea what I'm going to do. Where to live? I don't know," he said.